Home
/
Your Home
In the kitchen: What appliance do you have in your kitchen?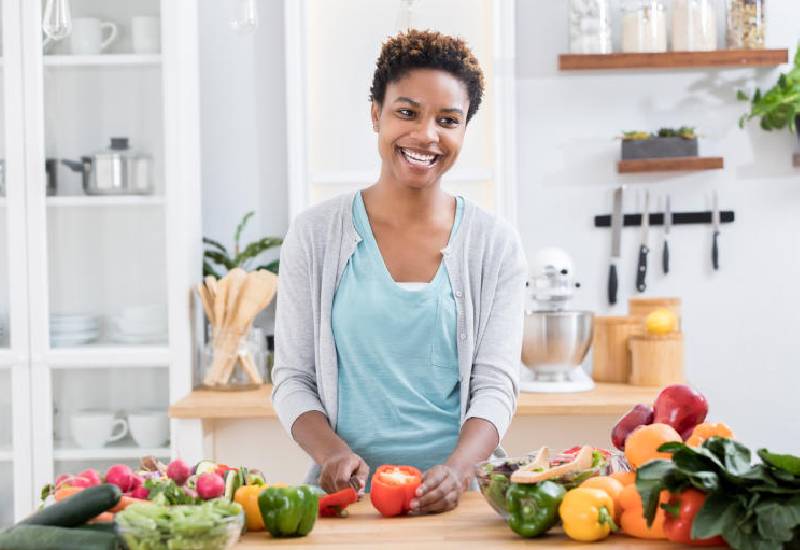 In what may be seen as an emerging trend in urban homes, the middle class are gradually moving from traditional to more modern and high-end accessories/appliances for their kitchens, leading to various international and national players in the premium kitchen appliances segment betting big on the market.
This statement rings true as you walk into Kaiser, a high-end German Kitchen appliance firm set to launch in the country today.
When one thinks of high-end appliances, one envisions the latest technological advances and top-tier performance combined with sleek, gorgeously appointed exteriors that can add an air of luxury to any kitchen.
After all, good appliances are the heart and soul of a great kitchen. And today, appliances are becoming smarter and more integrated. Kaiser now joins other high-end kitchen appliance firms already established in Kenya including Kitchens & Beyond, Borsch, Kohler and Singapore's Newmatic.
"High-end appliance brands are a step above the standard, each offering an array of unique features in both performance and appearance. But which is right for you? That depends on several factors including your personal taste, preferred price range, and kitchen layout—and in the end, the only opinion that matters is yours. Because when you invest in a high-end appliance, you want to be secure in the knowledge your appliance will deliver peak performance for years to come," shares Ohmraj Sankar, CEO Kaiser Kenya.
The demand for high-end kitchen appliances in the Kenya has increased drastically. A report by the Kenya National Bureau of Statistics (KNBS) titled Inequality Trends and Diagnostics in Kenya 2020 has documented the household changes over 10 years. The report's data, analyses 17 home assets that are more or less basic in a home.
In 2005, a kerosene stove was the typical cooking apparatus in the Kenyan kitchen. However, according to the report, its significance reduced with the entrant of the gas cooker.
Today, Kitchens have become home centrepieces, and with that shift of culture, they are now a shrine to the latest trends in construction and technology.
Even in these down economic times, investing in a kitchen is still a sound choice.
So, let's start with what makes a kitchen appliance luxury.
Besides the obvious cost, luxury kitchen appliances offer consumers state of the art features with modern design. They also offer a higher return on investment and they generally last longer. Luxury kitchen appliances use better parts and go through more rigorous testing to ensure their product will last.
It's also worth noting that if something does go wrong, luxury brands will more than likely have more personalized customer service than your generic big box store brand where you end up calling God knows where.
The bottom line is, luxury appliances brands rely on their reputation and you can't build a good reputation in the industry with a bad product.
Appliances are something that you are going to use everyday and can have a direct impact on your daily life. With all of the technology that we have access to today, these appliances should make your life easier.
Some other advantages to high end appliances are that they can cook meals quicker (and who doesn't want that!) as well as add a nice aesthetic to your home by offering more custom options.
Related Topics