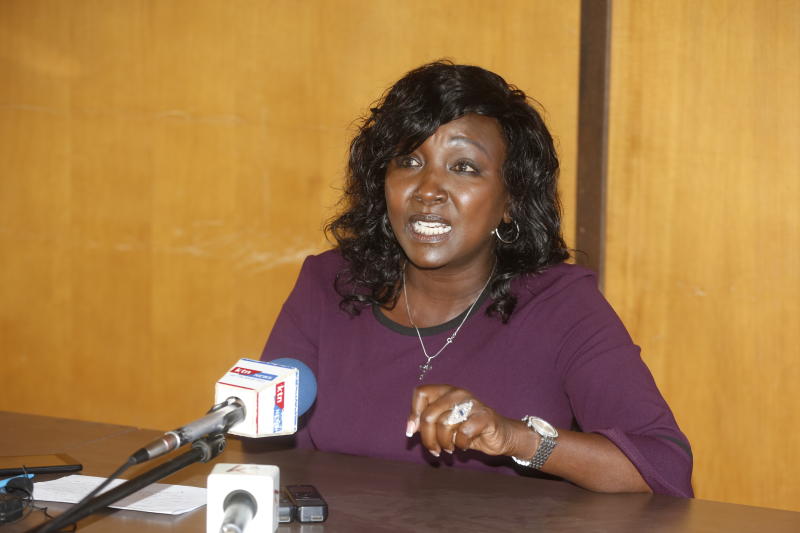 Former Chief Registrar of the Judiciary Gladys Shollei has won the final battle with the Judicial Service Commission over her controversial sacking in 2013.
Supreme Court Judges Martha Koome, Philomena Mwilu, Mohamed Ibrahim, Njoki Ndung'u and William Ouko ruled that Shollei, the current Uasin Gishu Woman Representative, was not treated fairly when the commission terminated her contract without giving her reasons.
"It is our finding that refusal by the JSC to give her the reasons for terminating her contract amounted to unfair labour practice since it violated her right to fair administrative action."
The judges ruled that although the JSC did not violate Shollei's rights to fair hearing since she was given sufficient time to defend herself, the commission still made a mistake by refusing to allow her access information and get necessary documents to defend herself.
Award her compensation
However, the judges declined to award her compensation for the violation of her rights and directed that the dispute be referred back to the Employment and Labour Relations Court.
"The proceedings will be remitted to the Employment and Labour Relations Court with instructions that appropriate reliefs be assessed and awarded," the apex court ruled.
Ironically, Justices Koome and Mwilu who are both members of the JSC unanimously agreed with their colleagues that Section 23 of JSC Act is unconstitutional since it limits the right of judicial employees to access information when facing disciplinary proceedings.
The judges found that Shollei was not able to access information that were in possession of the commission to adequately defend herself against the allegations raised.
"We direct the JSC to publish and publicise the new procedures for all its disciplinary and investigative processes, and that such publication be undertaken and effected through the Kenya Gazette within 90 days," ruled the judges.
Shollei was fired from the Judiciary in October 2013 over allegations of misconduct but she challenged the decision at the labour court where Justice Nduma Nderi in March 2014 declared that she was unfairly sacked.
The JSC appealed against the decision and in September 2014, the appeal court overturned the ELRC decision.
Related Topics