Home
/
Leisure and Travel
Five hiking essentials for a day on the trails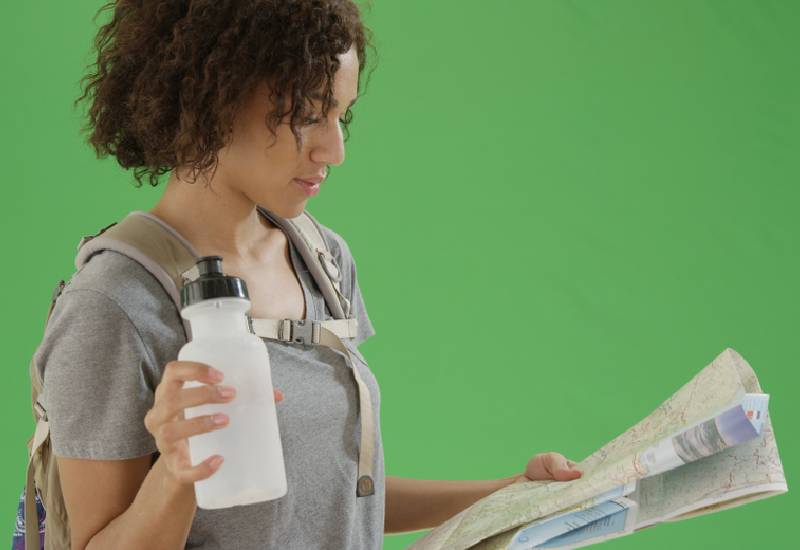 If you go for a trail completely unprepared you are setting yourself up for failure.
Assuming you have already picked out a trail, confirmed the date, made sure the weather will be favorable and you have all the logistics locked down, do you have the right gear?
Good thing is you don't have to carry everything you can imagine. If you're a starter it can get overwhelming and even confusing on what to carry and what to leave at home.
For day hikes, you should pack light so you don't have to carry unnecessary weight that can ruin the whole experience. And should anything go wrong, which happens, the proper equipment will come in handy.
For your pre-trip preps, here are the recommended essentials you should always pack before hitting any trail or hike.
i.Clothing
Use your weather app to check the forecast. This will help you know what to wear and be prepared for unplanned weather changes.
On a hot day, you may want to wear clothes that protect you from direct sunlight.
And as the temperatures drop, have an insulated rain coat that will keep you warm and dry in case it starts to pour.
Shoes on the other hand should be determined by the trail. For rugged and rocky trails, you want to wear boots which will offer more support.
Hiking shoes will be appropriate for smooth trails that won't require a lot of climbing, balancing and traction.
ii.First aid kit
If it is your first time hiking you definitely want to carry along a pre-packaged first aid kit. Unexpected injuries can happen and it is always best to be able to handle them.
Better still, you can purchase an adventure medical kit that is made specifically for injuries that may arise from hiking.
It is advisable that everyone who will be going on the trail carry their own kits and should your dog be accompanying you, have a kit for it too.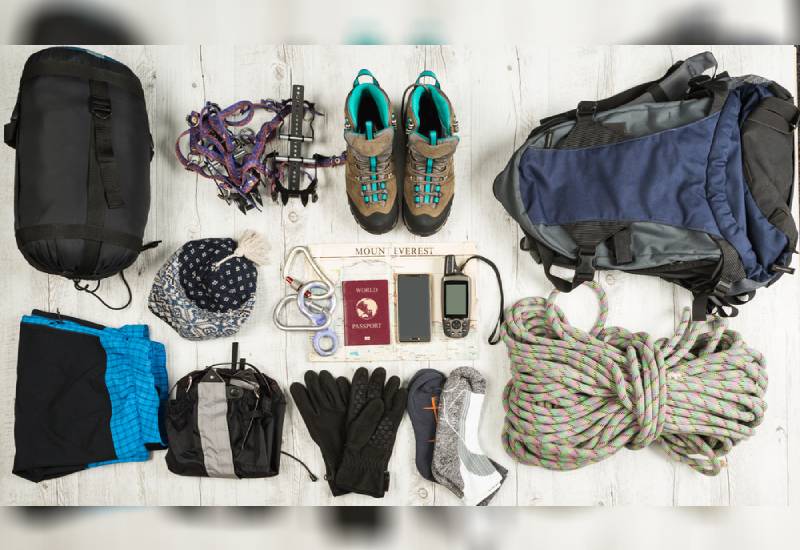 iii.Water
This is the most important item you cannot leave the house without especially if you'll be going for a strenuous hike on a hot day.
Long hikes must be accompanied with a three-liter water reservoir. You also need to determine how long and far the hike will be so you carry enough water to cover the whole trail. Light weight reusable water bottles are recommended to avoid extra weight.
And in case of an emergency, carry a water filter it may save your lives.
iv.Snacks
Your calories need to be high to cover that trail you have set your eyes on. Depending on where you'll be going, sandwiches with meat for lunch work great.
Stick to snack bars, fruits and nuts for short trails that are high in fats and provide enough proteins. After every hour you want to bite something and drink water throughout.
v.Repair kit
As mentioned earlier, anything can go wrong and for this reason you need to be prepared. It's just a fact of life. Put together a simple repair kit with some duct tape, a small pocket knife and a multipurpose tool.
These easy-to-get items will help mend tears in the tent or rips in your backpack.
Related Topics