Home
/
Leisure and Travel
Girl code: Is family the real reason you travelled?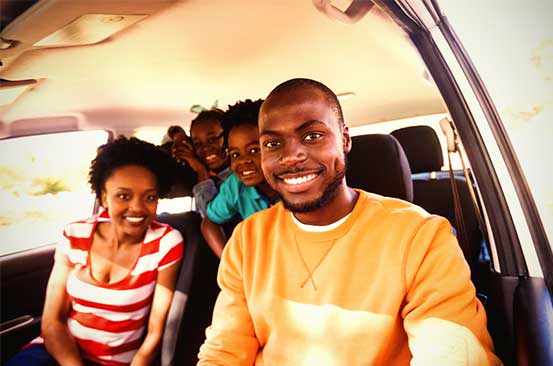 For those who travelled upcountry for the holidays, you are probably sitting in the shade, thinking about New Year's activities and wondering why it always seems like we all are in competition during this festive season. It's like we are on a mission to prove to each other that our way of celebrating is better than theirs. It just doesn't make sense for us to travel all the way only to get home and flex our muscles. I am sure some of those at home always look at us and wonder what type of hole we lived in all year through.
Some of these stunts that we pull in the village are better off left in the city. Our folks back at home might not say this, but deep down in their hearts, they would wish to have a peaceful holiday just like we all used to have when growing up. We no longer travel to go spend quality time with our folks. Instead, we look for our friends who have equally travelled upcountry and start the game of might.
I always wonder why one should travel all the way to the village only to come and spend time with the same friends from the city. The moment we get home, we start planning parties with our nearby friends in mind. We somehow don't give our families priority. We always want to please our friends and show them how good our homes are. It's like we carry the city with us home yet this is time that should be spent with family.
Our folks back in the village are always eager to see us come December. However, in recent years, they have accepted the fact that we go to the village to have our own fun. I am not saying it's bad to have our own fun, but can we at least include our folks in our Christmas plans? Not to just to host us during this time, but to equally have quality time with us. There's no point of coming all the way then spending 90 per cent of the time hooking up with friends we have travelled with from the city.
Let's purpose to share these moments of celebration with the people who receive us when we get home. The shopping we carry home is not equivalent to our presence there. I have seen people who check into their homes, drop whatever they have brought and check out to go have fun with other friends in the same hood. You would think they have their little 'Nairobi' in the heart of the village. These people will only come back to their homes either to sleep or to freshen up and then leave again.
For the 10 per cent time that they will be with their folks, all they would do is a 'mock togetherness' for content creation on social media. You will see them posing next to cattle and taking a million photos as they pretend to be either milking or grazing the livestock. If they are not turning the cattle dip into a studio, you will find them inside the granary mixing the cereals on video all for 'comments' on social media.
The greatest pretence is that of taking selfies in a family crowd and claiming that the whole homestead is 'bonding' while in real sense, they were only there for that one photo as people assemble for a meal. They will accompany these many photos and videos on social media with captivating captions that would make you feel wasted for having not travelled to your own home.
Truth is, some of those who don't travel to the village have a better chance bonding with family than those of us who travel over Christmas. This whole travel idea is a showbiz of who checks in where with what and with whom! A show of might to test whose village is more 'sophisticated' than the other. This whole idea sounds more painful because these are adults, probably beyond 30 years of age, who play such games.
I am not saying everyone who travels to the village does so for showbiz. We actually have those who do exactly what they say they are off to do in the village -- bond with their folks by spending quality time with them. How I wish we could embrace what our forefathers did back in the day during the holidays. It was always full house whether in the city or back at home. It was never a 'check in and check out' affair that would leave those in the village with more questions than answers.
Have a close look at some of your friends or relatives who took a whole week or two to travel home and check if they were actually home for that period. Chances are, they spent a good part of that holiday moving from one village to another making merry with their own friends while their folks waited for them at home. Happy New Year!
Related Topics