Home
/
Lady Speak
Five tips for thriving through adversity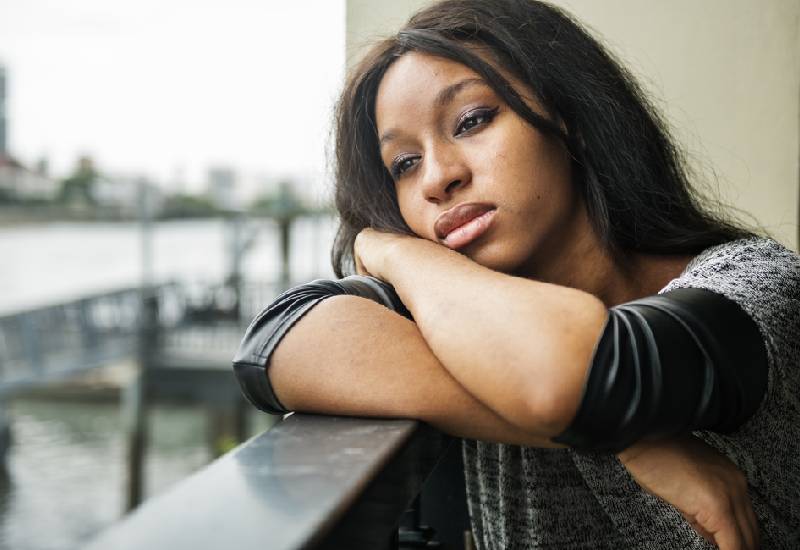 There are certain things in life you can't run away from. Adversity sadly, is one of those.
When going through such a difficult time and probably having to endure some pain, being optimistic becomes the last thing on your mind. And who can blame you?
Moving forward seems impossible and you can't seem to get out of that dark cloud.
Whether it's the death of a loved one, an illness or a natural disaster that has hit home, how you respond to it is what will matter at the end.
You can choose to fight it, go through it or work around it. Every situation is different and we all react differently so it is up to you to recognize some of the lessons and nuggets of wisdom that come accompanied with adversity.
At the end of the day, when the going gets tough, the tough get going.
Here, we look at some tips on how you can overcome when confronted with the worst problems' life can throw at you.
i.Accept it
This is probably something you don't want to hear but listen, once you accept there is nothing you can do about your situation, the sooner you jump back on your feet.
You have to come to terms with the fact that some things in life like death and illness are inevitable.
Take a quick survey and help us improve our website
Take a survey
Once you have that understanding, your mind starts to clear and you can start the mental exercise of healing and taking things as they are because you can't change them.
ii.Learn from it
When hit with adversity, you have the choice to let it break you or build resolve and determination to get through the difficult time.
Coping with problems helps you acquire certain skills that make you stronger and better equipped to deal with future occurrences.
Through this tough experience, try to learn and develop coping skills to help you incase next time you find yourself seriously challenged and taken out of your comfort zone.
iii.Take your time
If you still haven't gotten over your adversity do not rush into getting back to the world because you will break.
Take small strides in healing and avoid knee jerk reactions that may cause more harm and good.
Take your time to evaluate the situation and your mental state and make a plan on how to move forward.
In this case, small steps will help you take the necessary action needed. Work on your attitude and change your mindset to a positive one.
Bad situations don't last forever.
iv.Seek help
While going through that unfortunate experience you may feel alone but the truth is, you are not the first person to have gone through it.
Talking to someone who has gone through a similar situation may be helpful and offer some insight. Do not take it as a sign of weakness but rather a necessary step towards healing.
You can also talk to a professional who will help you go through that rough ride by giving you a different perspective and sharing success stories of those in your shoes who have triumphed over their adversities.
v.Don't give up
Do not allow your adversity to hold you down and take over your life. Surge forward by finding ways to overcome the pain, loss and disappointment life has hit you with.
The more and more you push the likelihood you will come out victorious at the end. Look at your situation as an opportunity to take bigger steps and create alternative ways past your obstacles.
Related Topics