PAUL KARIUKI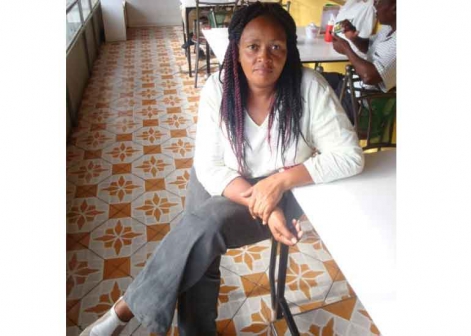 I hail from Nyeri County and come from a large family. After my primary school education, I could not proceed to high school because my parents were unable to raise the required school fees. I ended up getting married at an early age but this union did not last long and I was left with two children to cater for.
Resolved to raise my children and give them the best that life can offer. I relocated to Nakuru town in 2005 and started a retail shop in the town's peripheries. It, however, did not do well, which necessitated my seeking employment elsewhere.
I got work serving tables at a club where I worked for three years before I was rendered redundant. It was while at this job that the idea to brew changaa was first put into my mind after the drunkards I was serving told me to start my own drinking den seeing as I was working for a pitiable pay while my employer cashed in handsomely.
In 2008, I relocated to Free Area and there began my seven year journey preparing and selling bootleg liquor. It was a journey that would see me get into several brushes with the law, I was arrested a number of times but wriggled my way out through bribery.
It was also a journey where I would see drunkards fighting and killing each other. A journey in which I also dabbled in witchcraft to 'lock in' customers or attract new ones as well as employ charms to ward off authorities.
The business, illegal as it was, was the lifeline that fed my family, paid rent, educated my children and met other financial needs.
Whereas I was taking this business as any other income generating one, I was in essence destroying lives and families either directly or indirectly.
My first born son was instrumental in making me forsake this business. He is a talented artist and someone commissioned him to do some drawings. That was around 2015 and the proceeds from his maiden commercial works were good. He used the money to buy food and other presents and brought them home.
This surprised me but I couldn't contain myself and began questioning him critically.
He asked me if I would be happy had he drunk all the proceeds and this made me feel guilty taking into consideration some of my customers were young men of his age.
He did another contract and this time bought me expensive shoes. Such touching gestures made me realize a message was being communicated. When I made a resolve to close the chang'aa business for good, I got record customers in years that the stock depleted instantly.
Temptation to make more brews for a 'last minute killing' was high but my mind was made up and I joined the church the next day.
It is now two years since I took this step and I now speak up against illegal brew that once was my lifeline.