Home
/
Investments
Get ahead of others in investment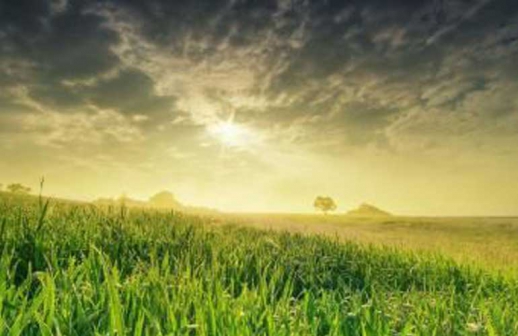 A real estate company recently sent my friend pictures of a piece of land they are selling somewhere along Mombasa Road. The recent rains have turned the place to some kind of paradise. My friend forwarded me the message and pictures seeking advice.
The land, sold in one-eighths of an acre, is not worthy of your investment, I wrote back. It is in the interior and during dry periods it is really 'useless'. What was she planning to do with the acquisition? Build and live there?
No, she said. It was for speculative purposes. I explained further that if it was located at a commercial centre, she could consider it as the prospects of selling it at a higher price were good. She agreed with me and let the offer pass.
In the e-mail, I noted something that keeps these real estate companies steadily growing; a language that keeps potential buyers enslaved in the buying while the company makes profits in millions and goes ahead to purchase another piece of land which it subdivides and sells to these unquestioning buyers at more profit.
The company called my friend a 'special' member belonging to what they called the company's 'A class' clients who got priority to buy any upcoming property before the rest.
Once you have been made to feel special, belonging to a class that receives personal e-mails signed by the chief executive officer himself, you feel privileged and play along.
What deceit!
Can't you see that the company is using you to keep afloat? And what better way to buy your loyalty (and hence your money) than making you feel special, better than others?
To start with, if you are getting land in the rural area, the first rule is to get a big chunk. You can then use this land to earn money by farming or renting it out to others at an annual fee. Don't go for these tiny pieces. An eighth of an acre makes no economic sense at all.
Besides, its appreciation will climb at snail speed. It is like you just put your money on the ground for no reason. Instead, put this money elsewhere to earn you yearly profits. If you plough it to the Sacco, for example, it will earn you dividends annually.
Do not fall into that marketing trap of being told about others who bought such miserable pieces of land and it appreciated in a few months.
I have been in this business of buying and selling land and the truth is, everyone wants to buy at a low price and sell higher but normally those to offer the higher price are also looking for a deal. I know someone who has been trying to sell land for nearly a year now. Potential buyers are reluctant to part with the money the seller is asking as they consider it too high.
There is a time when buying and selling land was a big and lucrative business in this country. As the economy batters everyone, that phase of our history has been relegated to nostalgic literature.
But since land buying and selling is not going anywhere, it is time for you to think about how to reap from this business.
The first step is to tell yourself that you are no longer going for the tiny pieces of land in inaccessible places but getting large chunks of land in which you can farm or come up with something that makes economic returns.
In fact, better still, get your friends together and buy land in many acres, subdivide and sell it in quarters or eighths. You will be pleasantly surprised by the kind of profit you make out this initial experiment.
Even the mega land-selling companies you know started small. One got an acre in Kajiado, subdivided it on paper and advertised. They got more interested clients than the piece of land they had.
From the deposits of these potential buyers, they purchased more land from the seller and made their money for their real estate company to take off. Now it is a big player in the business.
Related Topics