Home
/
Interior décor
Dressing up a round table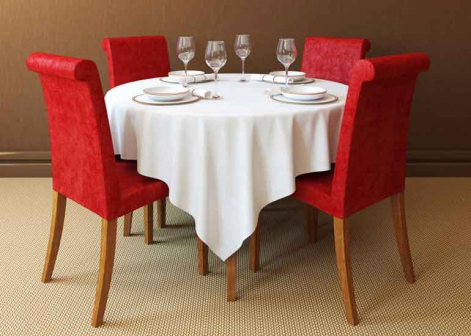 In these days of digital technology, it is not a surprise to find family members seated in the same room but all are engrossed in their gadgets. It helps to cleverly factor in areas in your living space that can encourage face-to-face conversations that build family members' social skills and encourage eye contact.
Consider investing in a round table where you can have family meals.
Place the table in a kitchen if space allows or a dining area or even a lounge area.
Round tables, especially those that do not exceed 40 inches, will encourage conversations and keep things intimate as family members sit much closer to each other, making it awkward to have a phone or tablets.
Single dressing
Dress the table in an attractive décor will create a relaxing ambience that encourages one to sit around for longer.
Round tables can be single-dressed with a cloth that gracefully hangs over the edge of the table. A brightly coloured printed fabric such as yellow, fushia or orange will look fantastic when using a single use table cloth.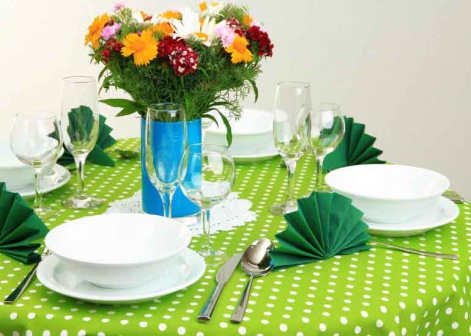 Layering
A second alternative is to layer the table using a plain-coloured cloth as a background cloth that is dressed with a smaller cloth on top.
The smaller cloth can either be round or square or rectangular and provides a pleasant visual contrast when placed on top of the plain-coloured fabric.
A lesso, kikoi or Maasai cloth, which are easily available in our homes, will work well as your smaller cloth. Smaller round tables can be placed at dead corners, creating a "home" for flower vases or providing a place to tea set to refresh oneself with a cup of Kenyan tea.
Related Topics