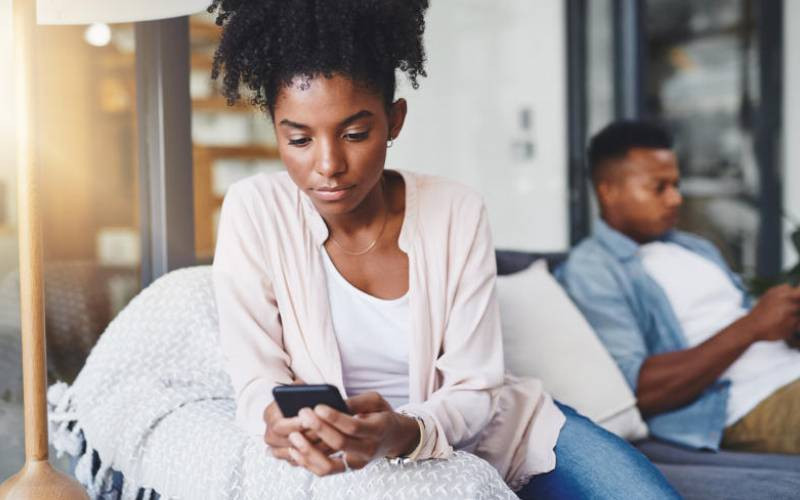 Self-sabotage is like sawing off the branch you're sitting on. You'll fall eventually, whether you're consciously or unconsciously sowing seeds of destruction in your life,
A good example of self-sabotage is in romantic relationships. Someone with this problem will often bounce from one failed relationship to another, and if they do manage to get married, it's almost guaranteed to end in disaster.
This is sometimes linked to mental health problems, unhealed trauma or just personality issues. The first step is to recognise that you have a problem, and you may be able to spot this trend in your life through these common signs of self-sabotage:
You criticize all your partners
People who self-sabotage rarely feel satisfied, at least not for long. It doesn't take long before they find something about their partner they don't like so they will always have a reason why they're not happy.
Something as small as physical flaws or minor habits will have them thinking about a breakup. This happens once they've come down from the emotional highs of a new relationship which doesn't make them healthy material for stable relationships.
Unavailable people are your type
Working for love is another common trait of people who are good at self-destructive habits. In normal relationships, effort is necessary on both sides but here, we're talking about an addiction to working for unrequited love.
The result is unstable relationships where you're often someone's side-chick, rebound or one-night stand. They don't fully know what it feels like to be in a loving relationship which also sets them up for abusive partners.
Peace feels uncomfortable
There are also many people who say they want a healthy drama-free relationship but then when it finally comes their way, they ruin it. This is another sign that you're sabotaging because you have now gotten used to chaos.
This can stem from growing up in a home where there were constant fights between your parents or even failing to heal from an unhealthy relationship in the past. If you have this urge to create petty problems and fights, you're continuing a cycle of toxicity in your relationships.
You don't handle conflicts well
Relationships are usually tested when problems arise. Everyone stays when things are great but few remain when storms come.
If during conflicts you have habits like giving your partner the silent treatment, it's not healthy. Other things to look out for is blame shifting and lack of accountability.
Your main motivation is fear
Your motivation in a relationship should come from a place of wholeness and not lack. Lack creates fear and desperation.
The constant fear of thinking that if you don't do this your partner will leave is a classic self-sabotage response. It can even manifest in small things like obsessively dieting or forcing femininity by behaving a certain way.
This shows that there is work that needs to be done concerning your self-esteem. Otherwise, you will continue having this idea that you are unworthy of love.
Related Topics