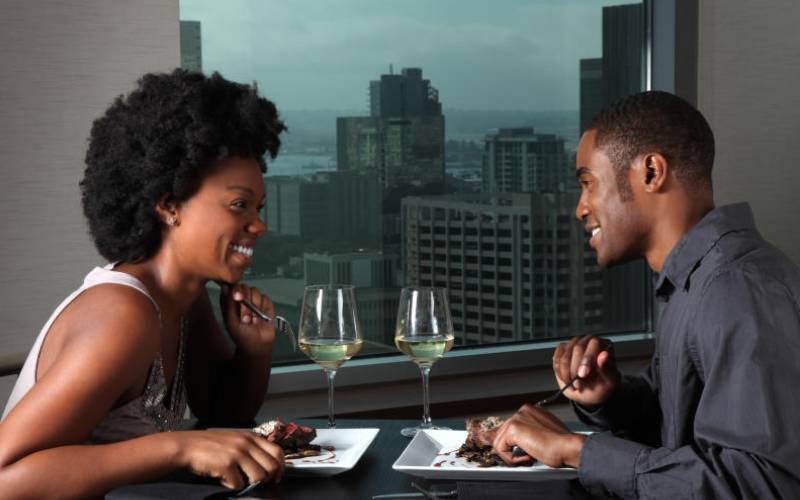 There are three different types of men. Those that believe in themselves and their natural attributes sell their case. They qualify as the automatic alpha males. This group of men lives their lives as if they are God's special gift sent to quench women's thirst. Girls form long winding lanes behind them in the hope of accessing their services someday.
Usually, they are blessed with looks that would rival Leonardo DiCaprio. Sometimes, they also come with the talent of that caliber even if they are not necessarily actors. If they complement those two elements with a dominant personality and are lucky to land a stream of cash that positions them above the regular blokes, their calendars would be fully booked yearlong. Against that backdrop, a man with Leo's looks if backed with resources would deservedly qualify to be given priority to service both physical and economic.
In forming relationships, these men are the most non-committal because they cannot be restricted to a single female when there is a whole field begging for their holy water. They are usually the first among young men to spread their seeds all over without having to take responsibility.
If, as adults they become successful, then they never stop that trend because nothing can slow them down, not even a dozen of court cases demanding child support.
Then, there is the average Joe who has to work hard to be noticed by the daughters of Jezebel. Growing up, they probably were not only blessed with average looks but the heavens also denied any talent of note.
This cadre of men can only admire the attention the alphas get from the opposite gender but are unable to get even remotely close to the minimum threshold. They are therefore forced to focus on things they can do better to enhance their chances at life. Interestingly, in a man's world, life simply means being able to curve a niche of success and gaining some sense of authority to be able to command their territory.
To be able to attract females in order to have a chance of propagating their supposedly average gene, nature demands that they have to work twice as hard as a negro competing in a white-dominated arena. Deep down they hold a sense of resentment against mother nature for blessing them with less competitive features.
That silent anger can erupt messily in adulthood if financial accomplishment comes their way. The spirit of vengeance can inspire them to wilder heights beyond even the natural alpha that is blessed with hot looks. This is because the former is not driven by any need to atone for lost time.
When this cadre of men attains some sense of financial freedom, they come pursuing all their missed chances with the rogue instinct of a predator. They can profess love and accept to extend any form of help needed to warm their way into the boxes they hitherto did not merit for so long. For them, there is no limit, their object of achieving revenge could even be single with four kids none of which is his.
But for as long as the women are willing to give their newfound status some attention, they chase the chance to mate with the determination of a prey escaping death. For them, there is no free lunch! They come with zero empathy for any vulnerable woman who stands in their path because they believe the entire female world rejected them and must pay for the many years of dry spell they had to endure. In most cases, they end up damaged because their wealth is spread thin in trying to draw maximum pleasure and make up for the time lost.
Related Topics