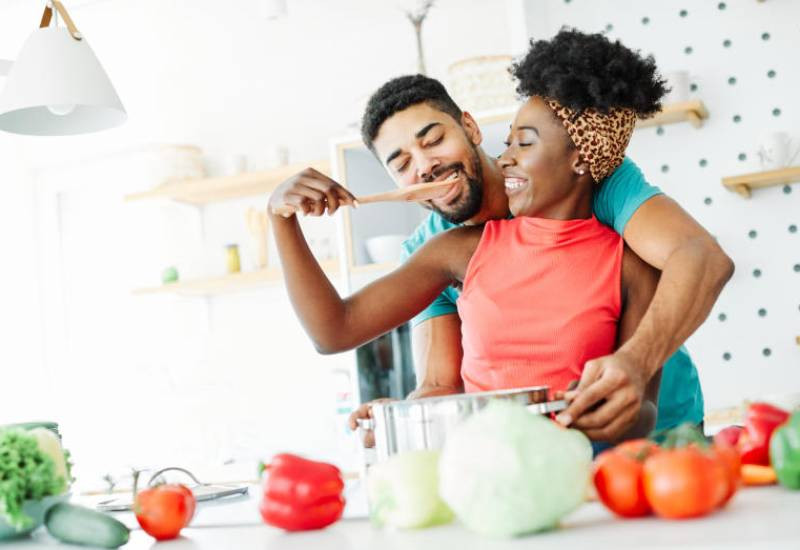 Hi Chris,
I recently started going out with a really nice man, and we are getting along well. We share similar backgrounds in terms of our families and our education.
We like doing similar things and have similar ideas on things like money and children. We are having a lot of fun together, and I am definitely crushing on him something rotten!
So much so that I am beginning to wonder whether there is a chance he is the love of my life. But how can a girl tell whether she is really going to be happy with someone? 'Till death do us part?'
Is he the One?
Chris says,
Hi Is He the One?!
Being similar to one another is a good start, though we all know of happy couples who hardly match at all!
So what else should you watch for?
The first is how much you really like him. Because although attraction's not the same thing as love, it is a pretty good indication. But you must make sure that the 'attraction' is not just excitement. So ask yourself how much you enjoy just being in each other's company.
Not the buzz of going out to new places, but just 'hanging out' together. Because if you are really relaxed and comfortable around one another, chances are that your personality types are highly compatible and your relationship will last a long time.
You should also think about the emotional communication between you. That is not the same as talking lots. It is whether you are both really able to understand one another. So watch for whether your boyfriend seems to easily understand how you see things. And whether you are equally able to understand his feelings. That is the sort of communication that is the real key to love.
Our bodies also make a lot of deeply subconscious decisions about whether a potential mate is right for us, by exchanging chemical signals that say whether our genes and immune systems are compatible.
And if the answer is 'Yes?' Then you will find the touch of your boyfriend's skin, the taste of his body, and most importantly, the way he smells all completely irresistible. Do not laugh! Because if you do, there is a good chance your relationship will go well. Touching someone is always special.
And most people try very hard to smell good. But if you just cannot resist him, especially the natural taste of his skin and lips, then your body is telling you that you are really good to go.
So no matter how good your communication might be, and how comfortable you are together, do not undervalue the joy of sleeping close to someone whose smell you adore. And whose skin you cannot stop touching. Because when it comes to love, those are the things that will really make you happy for the rest of your life.
All the best,
Chris
Related Topics