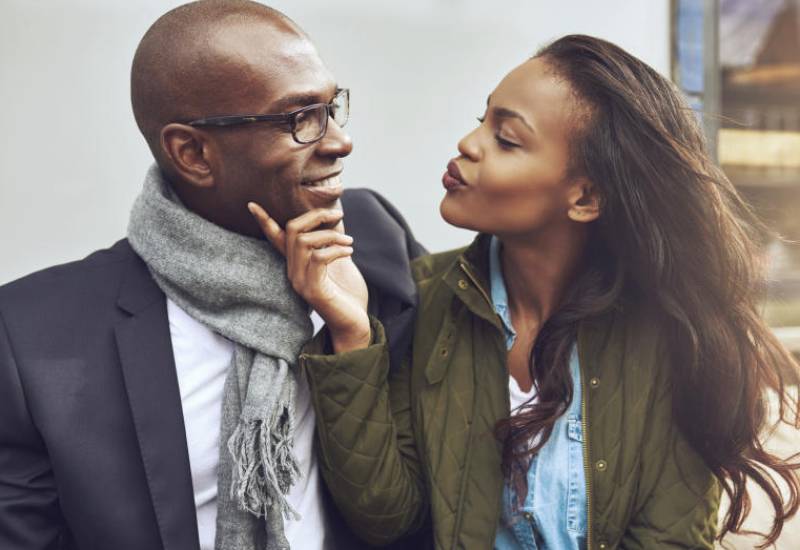 Hi Chris,
All my adult life I have tended to go out with very masculine men. You know the type. A strong jaw, big pecs, tight waist, and an aggressively male personality.
An alpha male, I guess you would say. And while they can be a handful sometimes, they are also exciting.
So I have had a lot of good times with guys like that. But just recently I have started crushing on a new guy in the office who is completely different.
Far less macho looking, and quite a bit older. Have I gone nuts? Could I really have a good relationship with a guy like that after all these years? And why am I even attracted to someone so different?
Not Alpha
Chris says,
Hi, Not Alpha!
First of all, the basic decision about whether a relationship is going anywhere is almost always made by the woman, no matter how it might appear. And her decision generally depends on whether she is thinking about starting something permanent or just wanting to have a quick fling.
This suggests that up to now you have just been out looking for some fun. Because highly masculine men are only really attractive for short-term relationships. But maybe your body has started considering the idea of settling down? Even though you have not consciously ever thought about that yet
Once a woman's body starts wanting to settle down with a long-term partner, she will generally start avoiding alpha males and will tend to prefer to go out with less macho men.
That is because they are perceived as more committed, better parents, caring, nurturing and less likely to stray. While men with more masculine features are perceived to be less faithful, harder work, more detached, and worse fathers. Which is broadly true, isn't it?
Women not only tend to choose less masculine men when they are thinking of settling down, but they also start to feel attracted to older and more mature-looking guys. Especially the healthiest looking ones.
Partly that is because it is good to have a healthy partner, of course. But it is also because older men with good skin give the impression of having better long-term partnership and personality traits. Such as being more caring, more supportive, more committed, and having better parenting skills.
But that also means that the highly masculine features of an alpha male will be less of a disadvantage after he has had a few more years of experience. So long as he still has good skin!
So what happened is that your subconscious has used your crush's appearance to make a judgement about his personality. And it is decided it wants to develop a relationship with him. Implying that what you are looking for in a relationship has begun to change.
Shifting from the alpha males you preferred when you were feeling footloose and fancy-free, towards a less macho man now that your body has started to think about settling down!
All the best,
Chris
Related Topics