Home
/
My Man
Man republic: How did men start going to baby showers?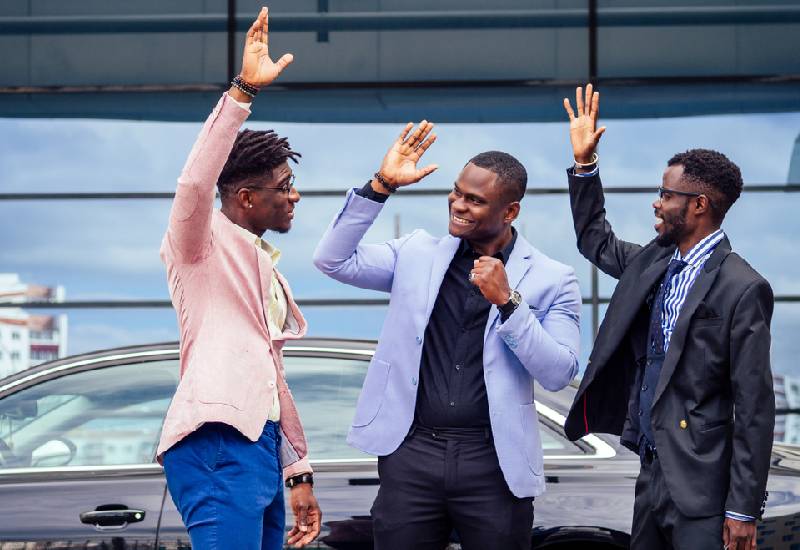 I write this in a deep congratulatory mode for my friend Tony Salamba whose amazing spouse delivered a bouncing baby girl recently.
This guy invited us to a baby shower and I have never felt as out of place as I did. Now, we will talk about 2021 baby names later but today, let's talk about the famous baby showers.
Who invented baby showers, what is their role? What is their history? Are they Biblical? Do we have mention of them anywhere in the Holy Quran? I need answers because, to me, they are another social heist.
I call them a heist because there is 100 per cent chance that this baby being celebrated will not recall any single person who attended that party.
Even given a chance, the baby would not invite any of the guests to his or her baby shower parties. Reason? Most of the grown-ups who attend baby showers come to catch up with each other instead of actually celebrating the unborn baby.
Some are former lovers to parents and their aim is simply to confirm that somebody could actually make it in life without them, others are jealous neighbours who wonder why something as trivial as a baby should be celebrated.
But the worse attendees are men, starting from the father of the newborn to his liturgy of friends. These parties are an ordeal to most men because the average man anticipates every party an alcohol drinking spree.
I mean, how can you call it a party without alcohol? Even the Greatest Teacher turned water into wine at a wedding in Cana, remember?
Alcohol is our way of connecting with our forefathers. It is how we pour libation. How we pay allegiance to the generations that came before us. It is how we say, "thank you for coming before us."
Further, alcohol is the basic unit of interaction for men of all calibres. When drinking, it doesn't matter whether you are employed or not, whether you are rich or poor, whether you are white or black, the drinking mystery transcends all barriers.
Take a quick survey and help us improve our website
Take a survey
Now the company at baby shower parties is not really favourable for proper drinking. Think of the many kids with balloons, siren like shoes and lots of cake plastered on their faces.
Think of the mother-to-be's numerous friends with their endless chats about how this and that 'chama' is not doing well. Think of the church brigade with their melodious hymns loud enough to wake every sleeping soul, can you really drink in such circumstances?
We therefore wish to convey a resolution from this year's men's conference that we be excluded from anything to do with baby showers.
In fact, the only contribution we wish to make is making the babies. The rest can be planned, executed and attended by anyone else.
@aseri-the-prince on Twitter
Related Topics