Home
/
My Man
Man republic: Why does cooking gas run out at the worst time?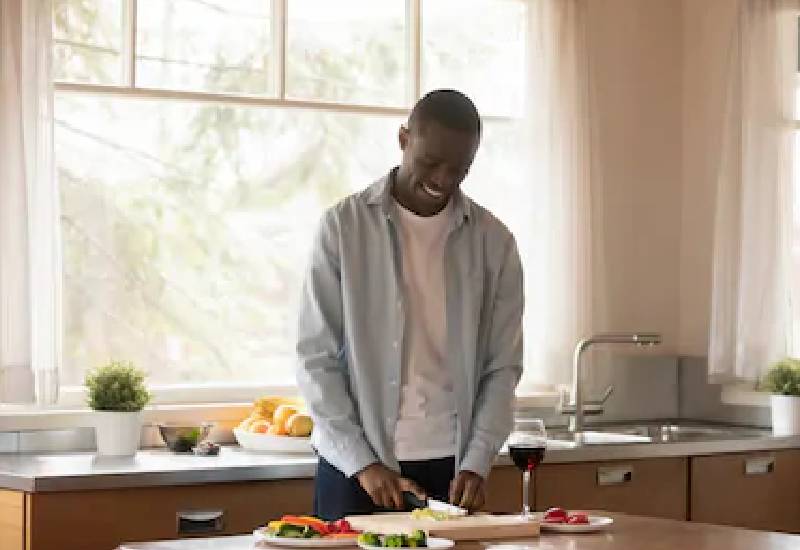 My relationship with Hildah is on the romantic superhighway. We are a roller coaster of love, a power couple. We are now competing with famous couples.
We are even contemplating buying matching clothes, with the inscriptions 'my queen' and 'my king'.
But before we get to that level I may need to sort out a few hiccups, like the one that befell me last weekend. I don't know why I completely forgot to refill my cooking gas cylinder as I planned to host my future girlfriend.
Everything else was on point. The house was cleaned meticulously to an enviable state. I couldn't even believe that was my house when I was done. The floor had been well scrubbed, cobwebs had been removed.
I had also remembered to hide evidence of any other female visitor who had recently paid a visit. Bachelors like me get many female visitors but a girl like Hilda might not believe that it was just a visit.
I had also warned Gaynut, my neighbour and pal, to keep off. This guy has a habit of narrating details of our escapades to visitors.
Hildah was having a busy day so she called in to say she would pass by later in the evening. That, to me, was not a problem because I am the best cook among all living bachelors.
I decided to treat her to a hearty dish. I have been reading a lot and several relationship articles advise that a man who cooks for his woman ranks high on the romance ladder.
I bought all ingredients for an above average dinner that was to include rice and beef stew and duly welcomed my lady as dusk set in. I kept her well entertained with the latest Netflix videos and soft drinks and told her to feel at home as I prepared dinner.
Like most ladies though, she just couldn't drink the evening away as her man toiled in the kitchen. She decided to join me.
Take a quick survey and help us improve our website
Take a survey
As I stated earlier, we are rehearsing to become an enviable couple so we shared out the duties. She chopped the onions and tomatoes as I set the pan on the gas cooker to a sizzling sound, ready to fry the meat.
Then romance misfortune struck. I had just added the chopped pieces of beef to the pan and was busy sorting out the raw rice in a separate dish when the gas ran out and the flame went, leaving the raw meat glaring at us.
I have never been so embarrassed in my life. I thought my friend Gaynut was around to help a brother but his door was firmly shut. The guy had left for a weekend out after I had earlier told him to keep off.
I couldn't possibly refill the cylinder at that time since the curfew was already in force. Ladies and gentlemen, your favourite couple slept hungry on their first date.
@aseri-the-prince on twitter
Related Topics