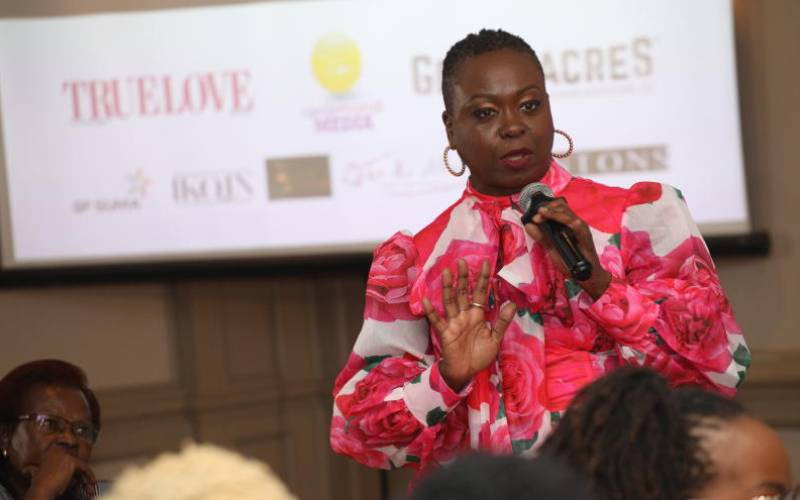 Society is demanding, and it has many expectations of what women should achieve at a certain age and time. When one fails to meet these expectations, they are subjected to judgement and become examples of someone who never made it in life.
However, Pivoting in Heels founded by Carole Mandi held an event last Saturday, dubbed 'Winning in Private' during which powerful women talked to other equally powerful ladies. It was a female CEOs, founders and directors' affair, talking of how to make moves in private and the essence of it.
One of the speakers, Coach Vuyanzi, a certified life coach emphasised letting go of the ego.
"Feedback will help you grow once you take it positively. It is what tells where you are wrong as well as what you are doing right," said Country Director for Google East Africa, Agnes Gathaiya.
Throughout her life, she has managed to keep one brand which people associate her with. She said having and sticking to that one thing you are good at aids in finding a pace in a world that often races. In as much as winning in private entails making silent moves, Amakove Wala, an entrepreneur and Health Systems Expert emphasised the significance of a support system.
It is important to note the people who you can trust in life, that is, those who you can run to when at your lowest moments because they have your back. The list forms your support system. Joy Mdivo, the Executive Director for the East Africa Centre of Law and Justice was also there to share her life experience.
"Do you the world will adjust," was a phrase emphasised during the event.
The world has a way of adjusting to those who remain true to themselves and not those who try so hard to prove something they are not.
Related Topics