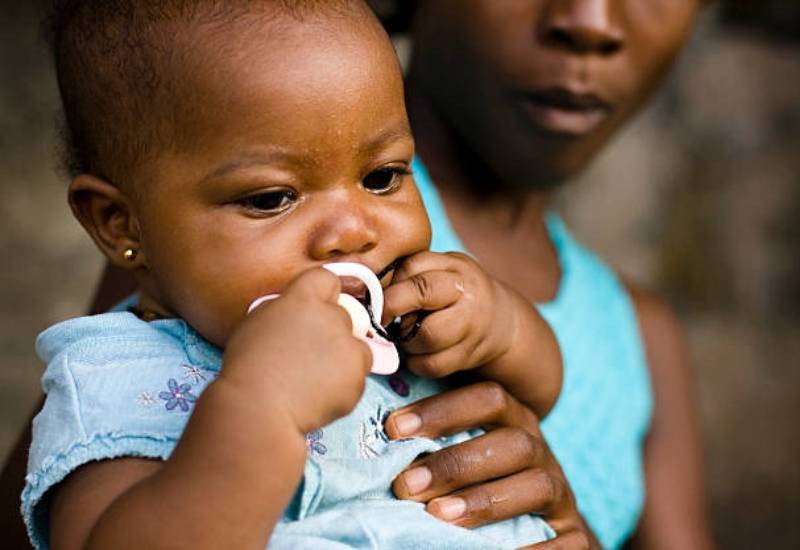 As any new mother knows, caring for a newborn can be exhausting, overwhelming, and downright difficult at times. With sleepless nights, endless diaper changes, and constant feedings, it is no wonder many turn to domestic help in the form of nannies or house helps.
Having an extra pair of hands to help with the baby or to handle household chores can be a lifesaver in those early days. However, what happens when the person you have brought into your home becomes a source of stress, anxiety, and even danger?
The stories of nannies and house help from hell are all too common in Kenya with shocking tales of abuse, theft, and neglect making headlines regularly.
She beat my children mercilessly
Valerie*, a mother of two, recounted her traumatic experience with a nanny she hired after giving birth to her first child.
"So, I had this girl in my house. She came when my baby was three months old," Valerie said.
"Being a first-time mum with zero nanny experience, I treated her like family. I would pay for her hair, buy personal effects, buy stuff for her children, even help to pay school fees."
The nanny eventually left to give birth herself, but begged to come back after delivery. "I let her come back. Biggest mistake of my life," said Valerie.
For a while, things seemed to be going well, but Valerie started to notice that her daughter was screaming in her sleep and losing weight. She took her to the hospital and was told that her daughter had severe constipation.
When Valerie asked the nanny about her daughter's bowel movements, she became suspicious.
"That is when I got suspicious," Valerie said. "I secretly installed a nanny cam and what I saw broke me."
The footage revealed that the nanny was violently beating Valerie's daughter every time she would poop. "Like really beat her," said Valerie. "My heart was broken."
Valerie fired the nanny immediately after watching the footage. "I curse her every time she crosses my mind," Valerie said.
Although her daughter was young at the time and does not remember the abuse, Valerie is still haunted by what happened. "Siku hizi I watch them on my phone, I do not wanna take chances," she said.
She seduced my husband
Beatrice Nyawira's experience with her deceitful nanny is a cautionary tale for anyone hiring domestic help.
Beatrice, a mother from Nakuru, had to hire a house help to assist her with her daily household chores and taking care of her children. She found Mary, her first house help, who initially seemed nice, but overtime, she noticed some red flags.
Mary was a "chatterbox", always talking and sharing her personal life details with anyone who cared to listen.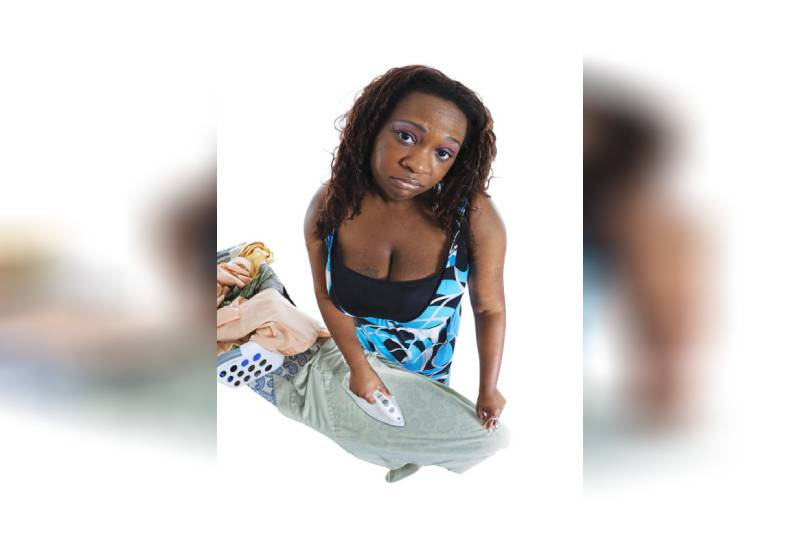 Beatrice also noticed that Mary was constantly on her phone, and she had a few prospects pursuing her. However, Beatrice did not think much of it until she found a pack of P2 that Mary had tried to flush down the toilet.
Despite Beatrice's concerns, Mary continued to work for her until she got an opportunity to join school, and she suggested another help take her place. This forced Beatrice to house them both as Mary prepared to leave. Although the new nanny seemed decent, Mary's behaviour during her last week in the house was unsettling.
She was "cheeky and a bit flirtatious" with Beatrice's husband, and she would play loud music and provocative videos in front of him. Beatrice says she is someone who "thrives in silence and quiet", but since the house help was leaving anyway, she kept up with it.
Beatrice's suspicions were confirmed when the new nanny approached her and revealed that Mary had been bragging about how close she was to "bagging" Beatrice's husband. Mary had even convinced Beatrice's husband to take her out on dates and give her money, pretending to be in a financial fix.
"That was her con. She was already doing it with other men so my husband would just be part of the victims," said Beatrice.
Beatrice was "livid" and decided to investigate further. She checked her husband's bank account and was shocked to find he had given over Sh100,000, despite their financial struggles.
Beatrice felt betrayed and angry at Mary's deceitful behaviour towards her and her family. She caught her husband with Mary the next morning and promptly fired the nanny. Despite leaving her marriage shaken, Beatrice says she was grateful that they dodged a bullet.
She stole from me
Rose Rwamba, she was in dire need of a house help as she had to report back to work after her leave. She contacted a former house help who used to work in her flats, hoping to find a trustworthy nanny for her little boy.
The house help recommended Lilian from Nyahururu, and Rose contacted her to discuss the job.
"She asked me to send her fare so she could travel from Nyahururu to Nairobi," Rose said, "which I did because I needed to report back to work as soon as possible."
Lilian arrived in the evening, but Rose noticed something odd. "She gave me someone else's number to send the fare to, not her number," Rose added.
When Rose asked Lilian for her identity card, Lilian claimed she had lost it and was waiting for a new one. Rose trusted Lilian and allowed her to stay and look after her son.
However, after just three days, Lilian told Rose that she had found another job in a hospital and wanted to leave. This left Rose in a difficult position as she had to let Lilian go and even faced problems at work because she had just returned.
After Lilian left, Rose soon realised that she had stolen her clothes, shoes, and drinks from the fridge. "On asking why she had stolen from me, she sent me unmentionable insults," said Rose.
Lilian went on to tell Rose that if her son could talk, he would reveal what she did to him.
"I was heartbroken because my son cried in terror the few days I left him with her," said Rose. "I thought it was due to the fact that she was a stranger and he would get used to her. I will never get over the fact that she told me she hurt my baby."
While many people may prefer to ignore the wrongdoings of their domestic workers, employers must report serious cases to the police. This is particularly important to protect future families who may be in desperate need of hiring domestic help.
One of the reasons such cases go unreported is that the hiring process may not have been done properly, such as in cases where the employer was in a state of desperation.
To ensure a proper hiring process, the United Nations Kenya Local Expatriate Spouses Association has provided guidelines that all potential employers can benefit from, not just expats' families.
These guidelines recommend that employers only hire domestic workers with verifiable references and obtain a photocopy of the worker's ID for future reference.
Additionally, employers should be aware of the worker's physical address and telephone contact, take a clear photo of the employee, and contact the worker's former employer for clarification.
However, these recommendations are often disregarded, particularly in middle-class households where employers may be desperate for help or concerned about the legal implications of conducting such inquiries.
But why do some house helps abuse the children they care for? As a mother, it is a question that may keep you up at night, wondering if your children are safe with the person you have hired to help you manage your household. Unfortunately, the reality is that such abuse does happen, and it is not always easy to detect until it's too late.
How to keep your children safe
Faith Nafula, a counselling psychologist, says one of the reasons why house helps may abuse children is their family background.
"A house help who has had a strenuous upbringing may be traumatised and decide the place to vent their frustrations is the children they are caring for," said Faith. "Yet some problematic tendencies can only be spotted after some time."
So, what are the signs that you should watch out for when it comes to your house help? Faith offers some advice based on her experience.
"When interviewing a potential housegirl, look keenly at their attitude," she says. "Is the person willing to work? If she asks questions such as how many children you have and how big the house is, expressing hesitance at the amount of work, that is a red flag."
Once you have hired someone, Faith recommends observing their behaviour closely. "Watch how they talk to you, how they behave with the children, and how they interact with the entire family," she says.
"Are they friendly? Coldness and detachment towards the children and yourself will tell you something is amiss."
Faith also notes that a mismatch between the names on the house help's ID and M-Pesa account can be a warning sign. "There should be no questions on the identity of the person you have hired," she says.
It is not uncommon for some house helps to be "pretenders," says Faith. "They might be nice to the children when you are around but horrible when you are away. Some even threaten the children about letting you know about their ill-treatment of them and instil real fear in them."
So what can you do to protect your children? Faith suggests paying close attention to their behaviour.
"Be observant and watch how the children behave. Do they appear fearful, withdrawn or secretive?" she poses. "Press them for details of their day and on their interaction with the housegirl."
It is also important to have an open and honest relationship with your children. "Encourage your children to talk to you about anything that might be bothering them," says Faith. "Make sure they know that you are there to listen and to help."
Of course, prevention is always the best course of action. Faith recommends being vigilant during the hiring process and only hiring house help with verifiable references.
"Ask for their ID, take a clear photo of them, and contact their former employer for clarification," she says.
Faith also suggests getting to know your house to help as a person. "Find out about their family, their background, and their goals," she says. "Treating them with respect and kindness can go a long way in building a good relationship."
As a mother, it can be difficult to trust someone else with the care of your children. However, by being vigilant, observant, and proactive, you can help protect your children from any potential harm.
Related Topics