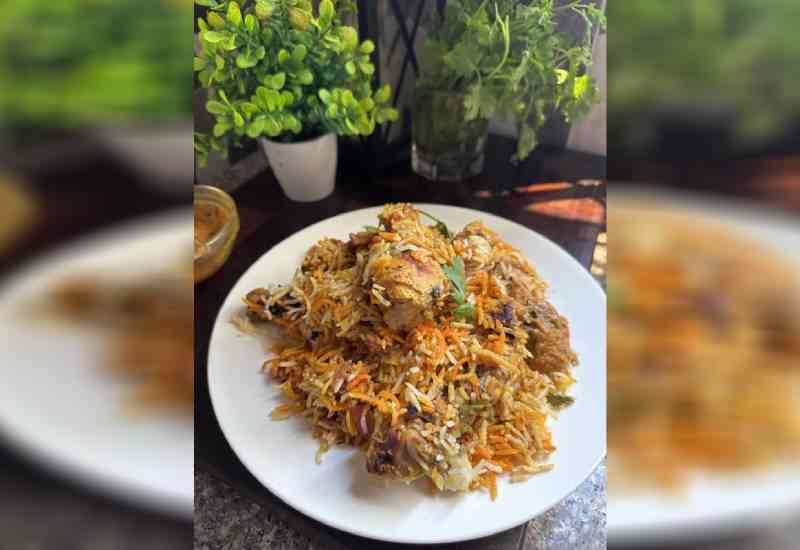 Today we make hybrid biriani, a tasty rice dish.
Ingredients:
1 whole chicken, cut into eight pieces
300ml thick plain yoghurt
Salt to taste
1 teaspoon black pepper powder
1/2 teaspoon turmeric
1 teaspoon Kashmiri chilli
1 teaspoon curry powder
1 teaspoon whole cumin
2 tablespoons tamarind sauce
1 teaspoon ginger, minced
1 teaspoon garlic, chopped
6 onions, sliced and fried until golden
Juice of 1 lemon
Chopped coriander
2 tomatoes, finely diced
2 tablespoons vegetable oil
For the rice;
2 cups basmati rice
3 cups water
Salt to taste
Onion oil (from the fried onions)
Pinch of saffron
1/4 teaspoon powdered saffron or yellow food colouring
Lots of coriander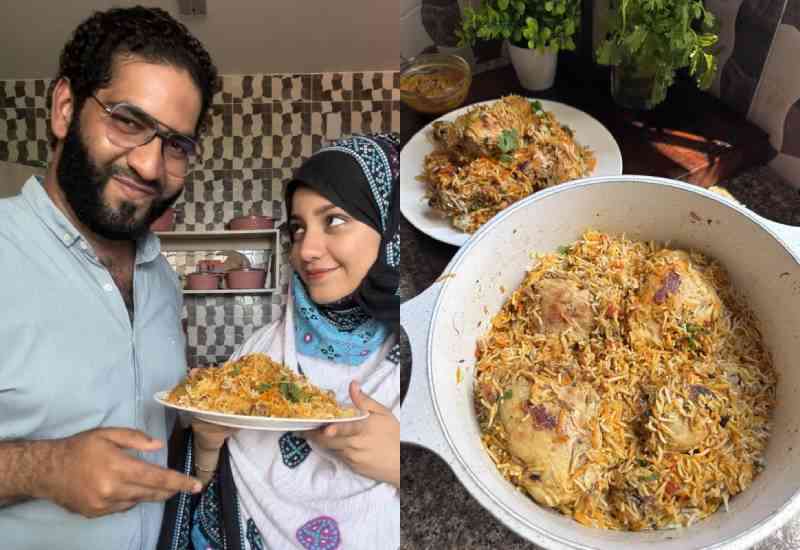 Method:
In a bowl, mix the chicken with yoghurt, salt, black pepper, turmeric, chilli, curry powder, cumin, tamarind sauce and garlic ginger with your hands.
Add the onions, lemon juice and coriander and mix further .
Now add the tomatoes and let them stay in the marinade for about four hours.
In a pan over medium heat drizzle the oil and pan sear the chicken until cooked on both sides. (Retain the marinade - you will use it to layer the rice and the chicken.)
Cook the rice with the oil you used to fry the onions (this will flavour the rice).
Once the rice is cooked layer it in a bigger pot.
Add half of the cooked chicken and top up with the marinade.
Now make another layer of rice and the other half of the chicken.
Dilute the saffron in a glass with a little water and sprinkle over the rice.
Cover and steam on low heat for about 20 minutes.
Garnish with coriander and serve. Enjoy!
Related Topics