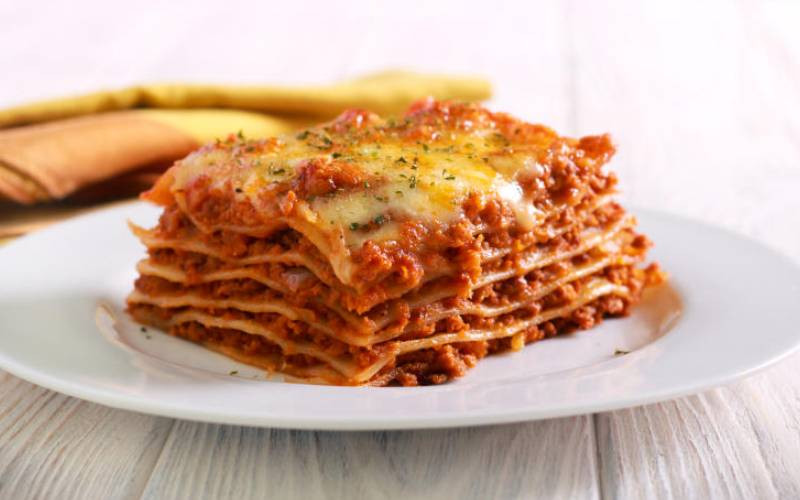 Lasagna is a delicious and comforting dish that's perfect for a family dinner or a cosy night in. Here's a simple recipe for making lasagna at home:
Ingredients:
One pound ground beef
One jar of your favourite pasta sauce
One box of lasagna noodles
Two cups shredded mozzarella cheese
1/2 cup grated Parmesan cheese
One container of cheddar cheese
Two eggs
Salt and pepper to taste
Instructions:
Preheat your oven to 375°F. Cook the ground beef in a large skillet over medium heat until browned. Drain the excess fat and add the pasta sauce to the skillet. Stir to combine and set aside.
Cook the lasagna noodles according to the package instructions. Drain and set aside. In a separate bowl, mix together the cheddar cheese, eggs, Parmesan cheese, salt, and pepper.
Spread a small amount of the meat sauce on the bottom of a 9x13 inch baking dish. Arrange a layer of lasagna noodles over the sauce, then spread a layer of the cheddar cheese mixture over the noodles. Sprinkle a layer of mozzarella cheese over the cheddar cheese mixture.
Repeat the layers of meat sauce, noodles, cheddar cheese mixture, and mozzarella cheese until all the ingredients are used up. Make sure to end with a layer of mozzarella cheese on top.
Cover the baking dish with aluminium foil and bake for 25 minutes. Remove the foil and bake for an additional 25 minutes, or until the cheese is melted and bubbly.
Let the lasagna cool for a few minutes before serving. Enjoy!
Related Topics