Home
/
Beauty
Five home remedies for a dark neck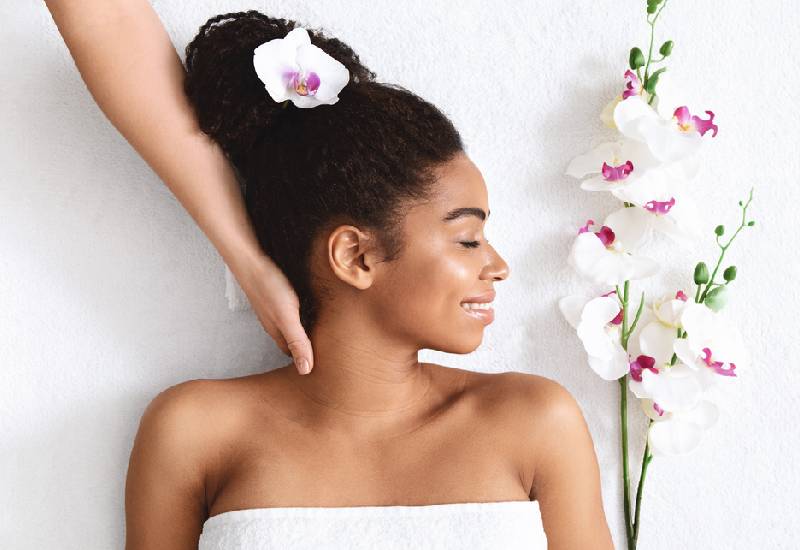 When it comes to beauty, it is about overall appearance. So, you can imagine the damper when you apply flawless makeup and put on that killer outfit only for your neck to ruin everything.
What to do?
Before we get to that, why do you have a different color on your neck compared to that on your face?
Well, there are different reasons. It may be due to sun exposure, obesity, hormonal imbalance, some cholesterol medications, diabetes or chemicals in your skin care products.
In other cases, it may be a fungal infection. If you are not too sure, it is a good idea to have a doctor properly diagnose it.
Although the hyperpigmentation may take some time and patience to clear, here are some remedies worth trying at home.
i.Baking soda
This is one of the best remedies for clearing discoloration. An exfoliant, it will help get rid of dead skin cells promoting blood circulation. By removing that dull layer and dirt, your new skin will look much brighter.
Make a paste by mixing three tablespoons of baking soda with water. Apply on the neck area and leave it to dry. Scrub it off with warm water and apply a natural moisturizer.
You can do this every day until you start to see results.
ii.Apple cider vinegar
The magic acid found in ACV will exfoliate and remove the layer of dead skin on your neck. It will also balance the skin pH leaving behind a more natural glow.
Dilute two tablespoons of vinegar with four tablespoons of water. Using a cotton ball apply it all over the neck and leave it on for 15 minutes.
Rinse with plain warm water and apply a natural oil to avoid your skin getting overly dry.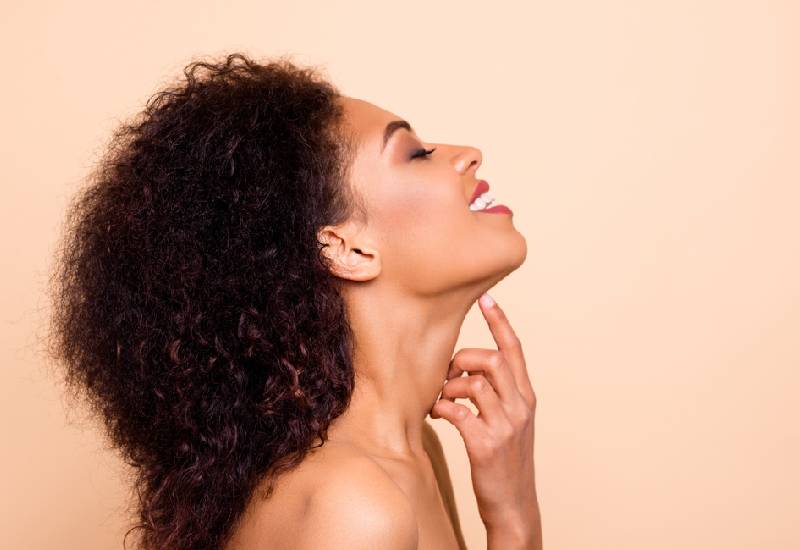 iii.Aloe Vera
Other than keeping the skin moisturized due to its rich essential fatty acids, vitamins and minerals content, this super plant contains a flavonoid that inhibits the enzyme that causes hyperpigmentation on our skin which in turn results in a lighter shade.
For fact results, do this every day. Cut open the leaf and extract the gel. Apply directly on your neck and let it stay for 20 minutes. Rinse it off with warm water and follow up with neck cream for an even better outcome.
iv.Potato juice
Potatoes have an enzyme called catecholase that helps to brighten skin and get rid of pigmentation. Safe enough to use every day, it is one of the most effective natural cures for blemishes and dark spots.
You can choose to directly apply potato juice on your neck using a cotton ball or mix the juice with some curd or honey. This mixture will clear your dark lines and brighten your skin.
Leave it on for 15 minutes then rinse off with some warm water.
v.Lemon juice
Full of bleaching properties and vitamins C, lemon juice contains antioxidants that help lighten and brighten the skin.
Due to the citric acid, applying the juice directly may cause some irritation.
Mix equal parts of lemon juice with organic olive oil and apply on your neck using some cotton balls. For best results, leave it overnight.
Do this every day and you will begin to see your dark neck lighten in a matter of weeks.
Related Topics