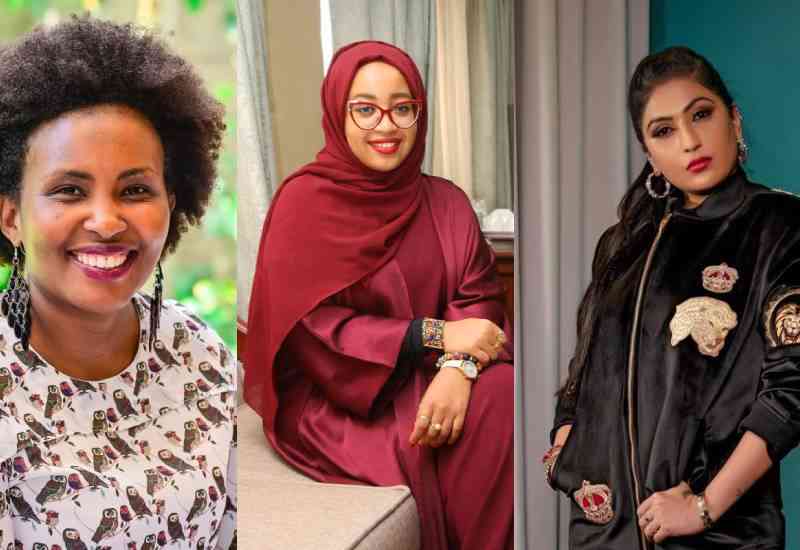 Two years ago, a TV advert in New Zealand depicted a man who had just resigned from his job so he can be 'close to his children'. As he relaxes in the house, the children are running amok in the background, but the father does not reprimand them.
There is an old joke that says men cannot fly with women who juggle multiple tasks — wifely duties, motherhood, or a career — and do it to perfection.
Somewhere along the way, as the Stuff Magazine put it, the phrase "women can do anything" has morphed into "women must do everything" — and perfectly. No wonder some women have termed the feeling as being worse than being pushed over a cliff.
We talked to women in different stages of their careers or family responsibilities about the pressure to be perfect and the frustrations that come with it.
Nadia Ahmed - Former Chief Administrative Secretary (CAS), Ministry of ICT, Innovation and Youth Affairs, communication specialist and inspirational speaker, author and expert mental health advocate global speaker.
I believe perfectionism is overrated! Neither should anyone expect a woman to be perfect. Unfortunately, African society thinks otherwise. Most times women are expected to either fail or conversely, perform beyond expectations and if this is not met then the fastest label to assign is 'failure' or 'incapable'.
I fail to understand why so much pressure is put on the woman, yet she already has a tonne of things she is constantly trying to achieve or fight for.
As if that isn't enough, we are also bugged by the "having it all" monster! I believe as women we can have it all however, we ought to compartmentalise everything if we want to achieve a balance in our lives.
I remember a time when my mother (now deceased) was undergoing chemotherapy and I had just started a new job. At first, it was difficult and I never thought I could hack. I kept thinking that a time would come when I would be forced to give up one and put all my focus on the other. Nonetheless, I was really determined to find ways in which I could make it work. It really was not about being at multiple places at once, but being able to set the pace and ensure things are still going on even while you aren't physically there.
That actually opened my eyes to a simple reason I believe every woman should have! "Having it all" isn't about showing up everywhere and being applauded for it, but it is about accepting the help that is needed. So for me, it was the same scenario, being on top of it all, but having a team of people who helped me pull through and still made an impact.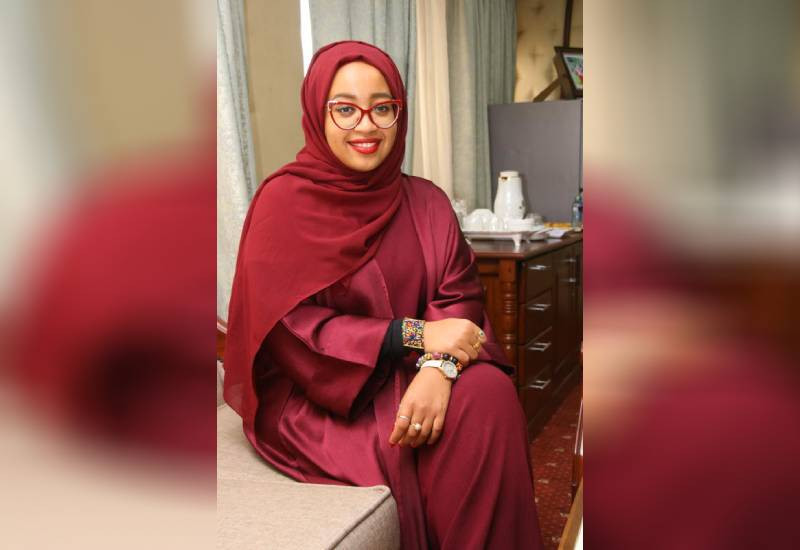 As for friendships, it is slippery and rocky at times. As women, we tend to be too hard on ourselves and those that we keep close. Friendships have become so transactional we forget the importance of having real connections that will be there to pick you up when you fall! No friendship is perfect, everyone is just trying to figure it out and move forward.
In summary, finding balance, making it as an entrepreneur, building a family, living your best life and so forth for a woman is all about clarity, intention and willingness to share the task with those around you! Do not let those around you pressure you to do things or hate yourself because of what they project on you. Embrace your authentic self and give the best you can, because life comes as you let it come to you! Love yourself and be as open as possible to what lies ahead, nobody made it by taking up pressure for others.
Angela Ndambuki – Lawyer and Regional Director, of the International Federation of the Phonographic Industry (IFPI) for Sub-Sahara Africa. She is also a second-term Kenya Association of Music Producers (KAMP) director
Can a woman be perfect? Should a woman be perfect? Can she have it all? I think perfection is in the knowing that you're not perfect and that being a woman is a constant quest to be better every day. We live in a world where women must rise to recognition or like it is said often these days, if no one invites you to the table you either invite yourself or create your own table.
The burden of womanhood in a society that pushes toxic narratives on both sides is immense on women leaders and aspiring women leaders. The problem is that these narratives, whether by men or women, engender a prejudicial attitude towards women in positions of leadership.
Personally, I strive to balance my work and family life. It can be challenging considering the nature of today's work environment and the demands of a young family where the children need considerable time, especially in the digital age. I'm blessed to have a husband who is not only my pillar, but my inspiration and my two daughters my motivation, and of course my parents and siblings support me even in difficult times when I have suffered bias.
Where should the woman find the balance? How should she find it…? Well, the first thing is to admit to the obvious - there will always be things beyond your control. However, you can define how you want to interact with your work or business life, on one end, and family life on the other.
I believe in prioritisation and the tendency of thinking ahead; every woman needs these as a first step towards balancing their life. It helps cut down the pressure and helps clear the fog of uncertainty. It's also important to accept that at times one may fall short of expectations, but there's always another opportunity, so it's important to remain resilient and focused on what you believe in.
Even in my toughest moments, I believe in thinking positively and never abandoning my hobbies or routine activities; they create stability and constant focus in life. So, you first find the balance within yourself because it drives you to seek the kind of order on the outside. Things don't just happen; you make them happen. This is what contributes to your mental and emotional fitness. That is why I am always smiling; it's good for the soul.
Angel Mbuthia - Ms President Kenya Season 2 winner - a director at Kenya National Youth Council Board and also chairperson in Comesa Youth Advisory Panel.
In the absence of a global standard for perfection, I have to declare from the onset I don't believe a woman or anyone for that matter can be perfect. Every aspect of life is only achievable up to a certain level, and the fact that even perceived achievers and self-actualisation gurus still rise early to do more is the finest example of the absence of perfection in human life.
As a young woman on a journey of conquest in a competitive world, I too grapple with the question of perfection daily. At a personal level, I have mentors and public figures I consider to have reached near perfection.
I consider this near-perfect status to be the point at which a wife achieves harmony in marriage, a mother provides stability and a thriving environment for children and a professional woman reaches a remarkable level of success at the workplace. The question, therefore, is if this is possible. Yes, it is, and this is why we easily identify with forerunners of the women's leadership movement who came before us and reached stratospheric levels in all three.
Should a woman be perfect? It is my view the pursuit of perfection and the possible achievement of the same should be delinked. As already stated, there is no universal standard for perfection, therefore one should not be pressured to chase a mirage. But since the journey to perfection in itself helps us become sharper tools by the day, I hold the view we should resiliently chase perfection every day of our lives and let the chips fall where they may.
Being a wife, mother, sister and professional may indeed be a service to others. But the balance exists in that space where a woman retreats to her personal space. I find that women who indulge in hobbies like reading, writing, travelling and spiritual pursuits, find it easier to balance the rigours of daily life.
When I vied for vice chair of my university's students' union some years back, I was entering uncharted territory. In a way, I was a trailblazer for future female university leaders. I battled with this question of perfection.
Would I really perform to the expectations of my electors, who were used to seeing only men serving in the position? What would I be judged with as my parameters of success? Since women tend to be stigmatised in the Kenyan elective scene, what would opponents throw my way in the form of slander and would I be able to deal with them?
In a nutshell, can a woman have it all? By all means, yes! In the global pursuit of knowledge, wealth, growth and gratification, if we meet the standards we set for ourselves, I can confidently say we can have it all! In a pragmatic world, all we need to do is to punctuate our ambitions and desires with reality.
Nelly Nyokabi, media practitioner
Perfection is a curse bequeathed to us by society. It is a lifelong burden we have to carry, and it becomes heavier with well-meaning relatives and a well-intentioned curriculum. It is something I struggle with daily as an editor and as a writer.
Growing up, I was always top of my class. I know you have heard this before, but I have my Class One through Class Eight papers to bear me witness. I did the 8-4-4 system.
We would be called out during the morning parade and line up, from the top pupil to the last one in front of our parents and peers. The top three learners would receive gifts and be photographed with the guest of honour.
And as if being top of the class was not good enough, we were even graded according to local education zones and within districts. Since I had long given up on having the perfect body as defined by Tyra Banks' America's Next Top Model, I found I could be perfect in school.
Is it any wonder now as a grown-up, I am still yearning to be the best in everything I touch, even at work?
Perfectionism can be an incredible driver. It keeps you going till you deem you have done all you can to arrive at the perfect solution. It can also be a great demotivator. I have missed exams, been physically sick, nauseated and with a burning fever when the thought just crossed my mind that I would not pass the exams.
It has taken me years to start small businesses as I go through every possible obstacle and try to create the perfect product coupled with the most perfect customer experience. The funny thing is, I have closed shop so fast, in a fraction of the time it took to set it up after judging my product to be inferior, according to my perfect standards!
I am allowing myself to be fallible, not to know everything, and not to have all the answers in my perfectly mapped-out business plans. Not to quit workouts if my abs are not kicking in after two months. It is a work in progress.
Sonal Maherali, fashion designer
When did I begin to feel the pressure to be perfect? I think this is during my teenage years, fuelled by the constant need to be better, setting unusually high expectations of myself, and the constant nagging fear of failure. Bits of it have continued to manifest themselves throughout life — in early motherhood as well as in my professional life.
There was that constant, nagging fear that whatever I was doing was failing, even when it was not. I did not realise it soon enough, but I had crippling anxiety while doing the most mundane tasks. I would overthink what to wear, and what to say and was overly critical of myself even when it was clear I was above average.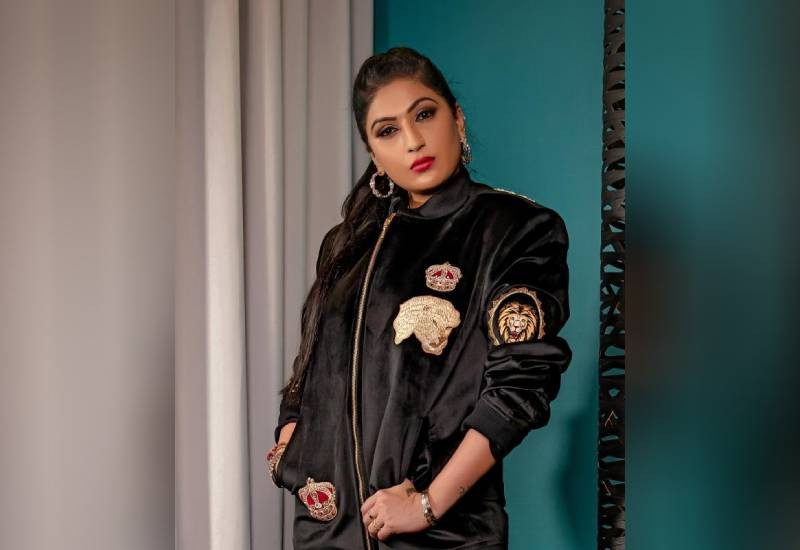 Other times, I would procrastinate any attempts to do anything because I was always worried I would bungle it. I also felt like my life had stagnated at a certain point, especially in comparison to my friends and acquaintances who appeared to be making strides in their lives.
I would go back to the drawing board and push myself even further, not even taking a moment to appreciate all the milestones I had ticked off or all the progress I had made in life. As time passed, the negative impact of being a perfectionist grew, my concentration reduced, my energy reduced and my mistakes increased.
I was frustrated when I ran out of time to do projects. I was constantly fatigued because I found it hard to delegate my tasks to others because I was worried no one could do it as I could.
I was also constantly frustrated when other people could not do tasks the same way I could and would sometime even end up redoing entire projects even when they were okay by other people's standards.
Has it been resolved? This is a constant battle. I have learnt there is no 'ideal me', and that the pursuit of perfection is different from being a high achiever.
I have learnt to trust myself and the process and to not put pressure on myself to achieve unrealistic goals.
Grace Nzula, HR practitioner
I started feeling the pressure to be perfect when I became a wife and then a parent.
You feel like you are supposed to be superhuman and have to get everything right. The job requires you to bring in the 'A' game, the home requires the same from you. Do not forget you have a social life as well. With all these, you are bound to experience pressure. Society does not make it easier what the expectations of a wife and a mother should be.
When I compared myself with others, I felt I was not doing enough, like there is something more I should do. One experiences what is called "mummy guilt" and often wonders whether one should take a break from her career. You sometimes have to deal with missing important activities in your friends' lives.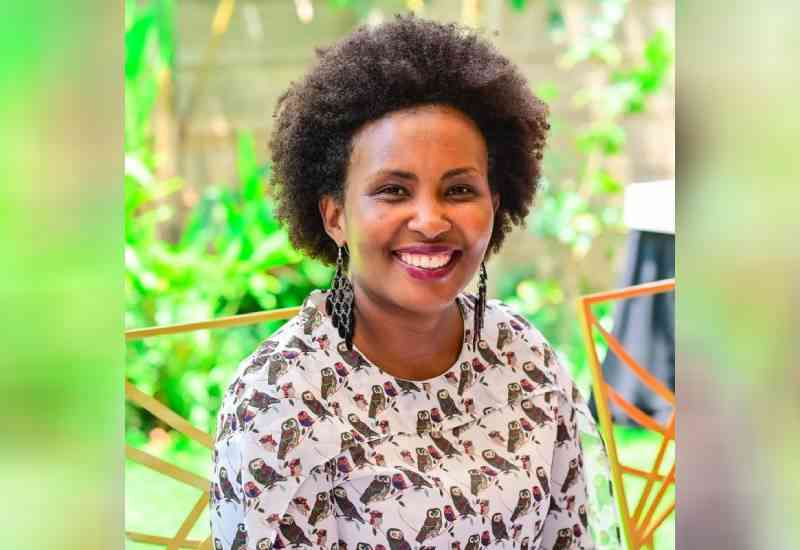 I was frustrated when I could not achieve the self-set targets. Of course, that is how burnout checks in, and if not dealt with, results in depression.
Happily, my quest for perfection has resolved. First, I realised that perfection is an illusion. I also learnt that excellence can still be achieved with constant improvement, letting go of what you are supposed to be and embracing who you are.
As a woman, appreciate that you are just human and it is okay to make mistakes. Do the best you can, when you can and the rest will flow. I mean if a house does not get mopped on a Sunday, no one will die.
In addition, accept the fact that all your demands can be integrated. Every now and then, I will go to work with my children who also get to enjoy being out of the house. My neighbours have also come to my aid by picking up and dropping off my son who plays in a local football club. Once in a while my sisters will pop in and check on the children too while I am away. I am a working mother and travelling is part of my job.
In short, you do not have to learn from being a perfectionist. You can learn through progress.
Related Topics