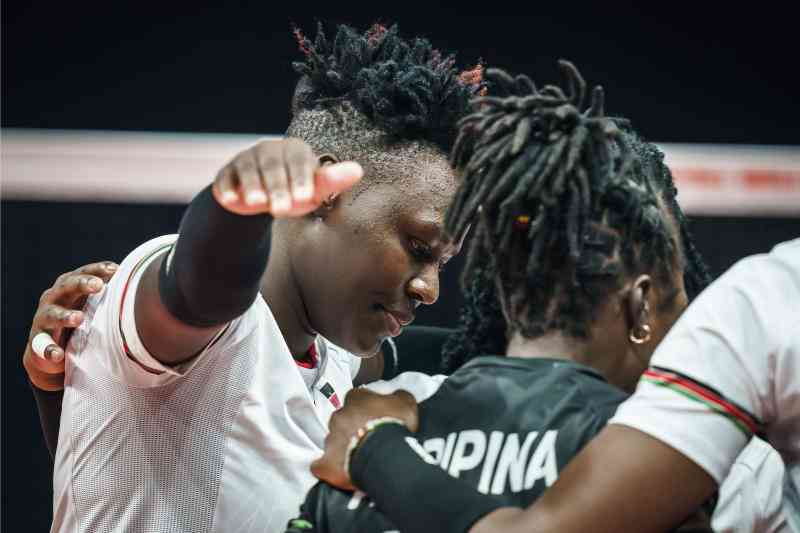 Basic errors was once again the main undoing for national women volleyball team Malkia Strikers at the ongoing World Championships in Netherlands.
Yesterday the Kenyan girls were easily dispatched by Belgium in their second match of the championship.
The defeat was the second for Malkia Strikers after losing 3-0 (25-11, 25-17, 25-11) to the hosts Netherlands, last Friday. Once again it was another straight sets defeat of 25-15, 25-15, 25-11.
Despite facing a stronger side, Malkia Strikers did not play as per the expectation of many Kenyans by virtue of having trained in Brazil for close to two months.
Actually they had shown some fighting spirit against the hosts Netherlands in the opener, but despite having shown some flashes of brilliance in the second set, basic errors once again was their main undoing.
Yesterday's match was more about poor service, weak blocks and unnecessary net touches that cost them crucial points.
Kenya was on the receiving end on the opening minutes of the first set where the Belgians led by their hard hitting outside hitter Avwrmael Silke took a comfortable 5-0 before Malkia Striker's coach Luizomar de Moura called for a time out.
After a pep talk, high flying Sharon Chepchumba combined well with Edith Wisa with excellent blocks.
However, three net touches at the blocks were an added bonus to the Belgians as they extended the lead to wrap up the set 25-11.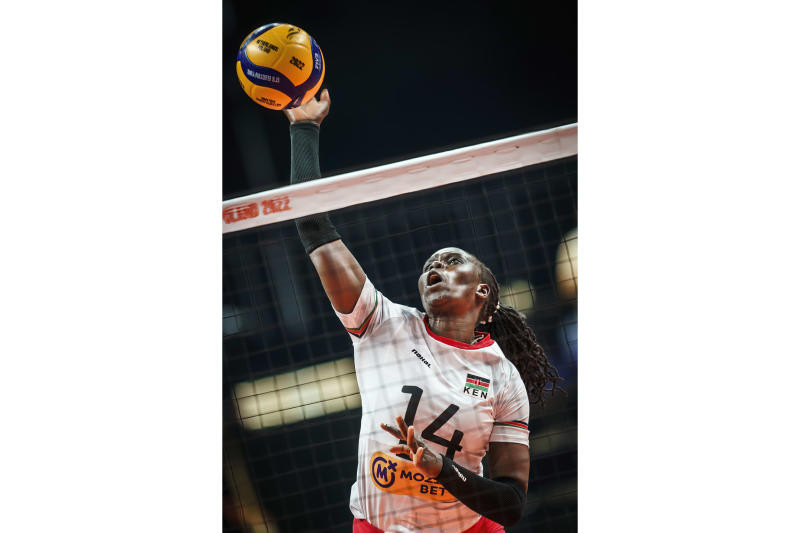 Malkia Strikers started the second set brightly with Chepchumba terrorising the Belgians with powerful hits as Kenya enjoyed a 8-5 lead at the first time out.
However, poor service from the Kenyan side benefited their opponents who levelled and surged ahead to win the set with a gap of 11 points.
As in the second set, Kenya took over the leadership but poor coordination meant it was another tough task for Moura and his charges as they tried to contain the marauding Belgians who had won their opening match against Puerto Rico 3-0 (25-15, 27-25, 25-15).
Belgium had 39 attacks compared to Kenya's 26. The winners were superior in all departments after making six blocks against Malkia Striker's four.
Chepchumba and Noel Murambi had 13 and five points respectively. Herbots Britta and Van Gestelre bagged 16 and 12 points for the Belgians.
Meanwhile, Tokyo Olympics and Volleyball Nations League silver medallists Brazil dropped a set, but still had a successful start to their campaign in the 2022 FIVB Volleyball Women's World Championship on Saturday as the South Americans topped the Czech Republic in their first match at the GelreDome, in Arnhem.
The Brazilians ended the second day of competition with a 3-1 (25-20, 25-15, 22-25, 25-18) victory over the Czechs to get a head start in Pool D.
Related Topics