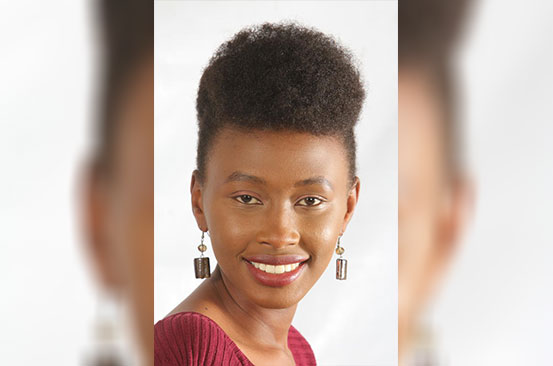 Your teeny weeny afro or TWA has graduated to a medium-sized one, now what? Try this do and make your hair turn admiring heads.
1. Wash and condition your hair. Comb it with a hair pick then divide it into three sections; two sections at the back, a middle one and one at the front.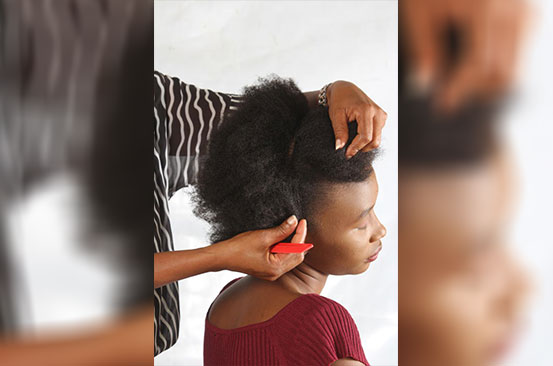 2. Use the cornrow method to loosely interact the two sections at the back starting from the nape of your neck to the middle of your head.
3. Comb out the front sections to create a puff then tuck the tips of the cornrows inbetween the puff then. Use bobby pins to secure them.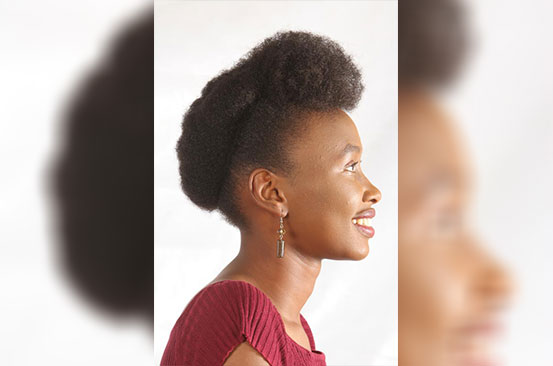 READ MORE
4. Use your fingers to loosen the cornrows and to cover the gaps in between.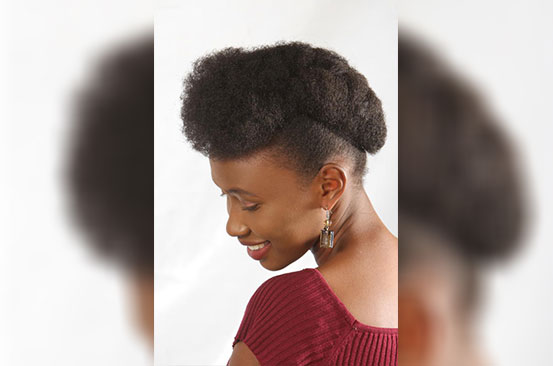 5. Use a tail comb to sleek the sides with a bit of styling gel. You can use an elastic band or ribbon to complete the look.
Photos: Jenipher Wachie
Model: Marylucky Wangari