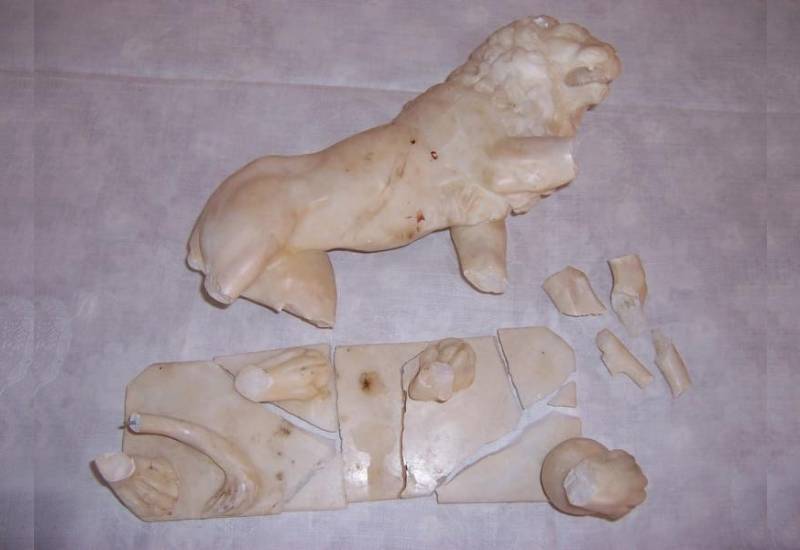 There are times that, as individuals, we are pushed to perform beyond our present capabilities. When we are asked, nay expected, to be lions when we are merely kittens, only a few days after birth.
True, we may feel like vulnerable kittens when we are, in actual fact, already lions by our lineage and birth. But something can happen to us in-between. Some trauma or illness that snatches us from the comfort of safety and leaves us exposed to the elements.
It is this incident, or a series of them, that leaves us naked and broken.
But then we are called to be lions and so we put our pieces together in the only way we know how to. Yes, we are back to functioning but, once in a while, a piece falls off and is left behind and trampled on. For some, all the pieces come apart and they are left on the ground as a pile of rubble.
Yet it is only when we get to this point of acceptance -- of looking in the mirror and seeing that we are broken -- that we are able to let ourselves start to heal. By allowing the healing to be a deliberate process -- where the pieces are picked up carefully with tongs and glued in their proper places, not something hurriedly swept up and stuck together.
But for someone to come to this point, you have to accept one thing that is very difficult for most. That, yes, we are lions, but in the true reality of things, we are only porcelain lions. Only when we accept our vulnerability do we realise that our beauty and might are only appreciated when we are whole.
READ MORE
Christine Koech, Editor, Eve