Jeniffer Karina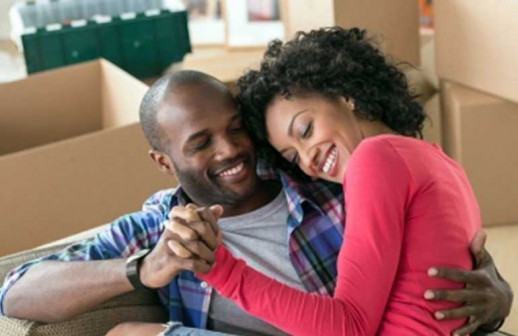 After dating for slightly over eight months, my boyfriend Nick and I decided to move in together, in my apartment. He was living at home with his parents and was excited about moving in with me. I lived in a neighbourhood and had a lovely tastefully furnished apartment, said Regina.
My friends discouraged me from this arrangement "It is incomprehensible that your boyfriend should move into your house, you are only 23!" My mind was made up and nothing was going to change that. I was finally going to have my lover to myself, a good opportunity to settle down before walking down the aisle.
I got all sorts of comments from my friends, some congratulated me heartily, am so happy for you while others discouraged me, my best friend said to me enjoy "you will leave to regret this, you can kiss the last days of freedom".
My excitement was high and the last thing I needed was discouragement. The moving in arrangement was not to bear fruit. For a while, I enjoyed myself greatly, and then I began to lose my joy and was filled with fear, apprehension and regret. This is the first time I had lived with someone other than my parents.
I had none of my expectations met and I recognised it was the last thing I was ready for, if I thought it was going to be fun; oh no it became my nightmare.
One month into living together with Nick, Regina says she knew she had made a terrible mistake. I was suffocating, had not only lost my freedom, my independence, but my joy and sanity, we agreed on nothing and fought all the time.
I was slowly wasting away, living with a controlling man, who lives off me and treats me like trash. I felt trapped, unable to call it off, yet knew I cannot continue living this way.
READ MORE
I became resentful I needed my space and independence back.
In the past generations it was practically impossible to find a man moving into his girlfriend's house. Times continue to change and today it is more common to see people moving in together without any formality.
Living together today is often seen as a convenient and economic lifestyle, sometimes, an opportunity to test trail the relationship before committing to marriage.
Is it the path to a Marriage Built to Last? Living together without a commitment may weaken the partner's chances of making it through marriage.
The knowledge that one can simply walk away anytime, removes commitment and contentment from the arrangement, making it even more difficult to keep the relationship thriving. Studies indicate that partners who live together without marriage have a higher risk of separation, rating it on a 50 per cent failure rate.
The challenges of moving in together;
• The power struggle very highly rated
• Expectations overrated causing constant conflict
• Undefined roles/responsibilities creates tension and conflict
• Financial challenges inevitable
• Families involvement and support minimal
• Fitting in a new home and playing to the rules of the house challenging
• Undefined boundaries, retarded forward planning, including financial commitments among others
• Risks of higher infidelity
• Legal risks
• Relationships with significant others challenged
• No clear boundaries
• Partners take one another for granted assuming there is a better one out there
• More than not the relationship does not end up in a marriage
To enjoy a meaningful relationship of marriage, which is intended for permanency it is important that one makes a decision to commitment and be content as you work towards growing together in order to reap the marital fruit. Choose to do it right from the beginning and save yourself the agony.