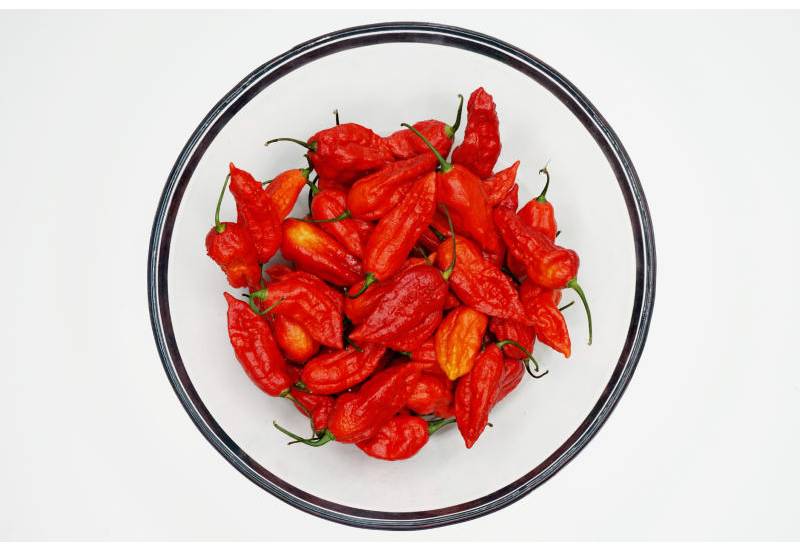 When I first heard of ghost peppers, I expected a scary, dark looking pepper.
On the contrary, the ghost pepper is a warm beautiful red, orange or yellow colour depending on its stage of ripeness. It is a hybrid chilli pepper cultivated in Northern India.
In 2007, it was ranked the hottest pepper in the world. So hot is this pepper, the Indian military use it to make military grade chilli smoke grenades, while farmers smear it on fences and gates to keep wild animals away.
It's advisable to use gloves when handling them whether in fresh or dry form. Remember this is a pepper used as a weapon! They have a slight fruity taste. Spicy food lovers will love how the heat and flavour jumps out in food.
Pineapple ghost chilli sauce recipe:
Put cubed pineapples, ghost chillis, chopped onion in food processor.
Pulse to a puree.
Add vinegar, pulse till smooth.
Pour into airtight glass jar, leave to age for about a week.
Ghost peppers, like most peppers, have significant amounts of Vitamin A and C.
Peppers contain capsaicin, a chemical that activates a sensory neuron in the body called TRPV1 which controls one's appetite and keeps fat from building up.
READ MORE