Home
/
Fashion Tips
How to pick the perfect wedding dress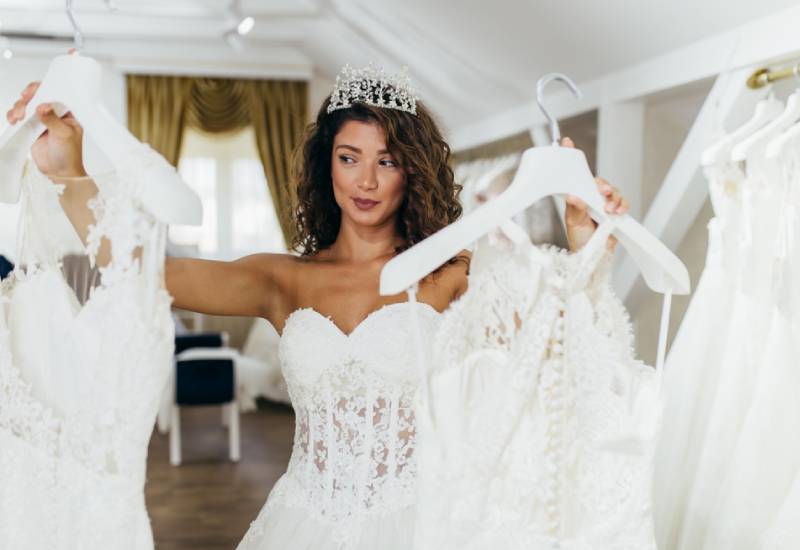 Now that you have locked down the most important thing for there to be a wedding, a partner, the next step is finding your perfect gown.
With thousands of styles and designs to choose from, it can be a daunting task especially if you don't enjoy shopping, dressing up and having to hop from one boutique to the next.
Too bad you have to put on your big girl panties.
After all, you don't walk down the aisle every day. You only get married once if you catch my drift. Not counting second or third weddings for argument's sake.
Likely the most expensive outfit you will ever own, you must get it right from the word go. Crossing your fingers your fiancé does too considering he may be the one paying.
To ensure everyone is happy and pleased with your choice, here is how to pick your perfect wedding gown:
Before you start shopping for a dress, hit the ground and look at what the market has to offer. Go through bridal magazines, Pinterest and have a look through online boutiques to see what draws your attention.
This will save you so much time once you have an idea of the gown you are looking for. Compile a visual folder with pictures and details of the things that appeal to you.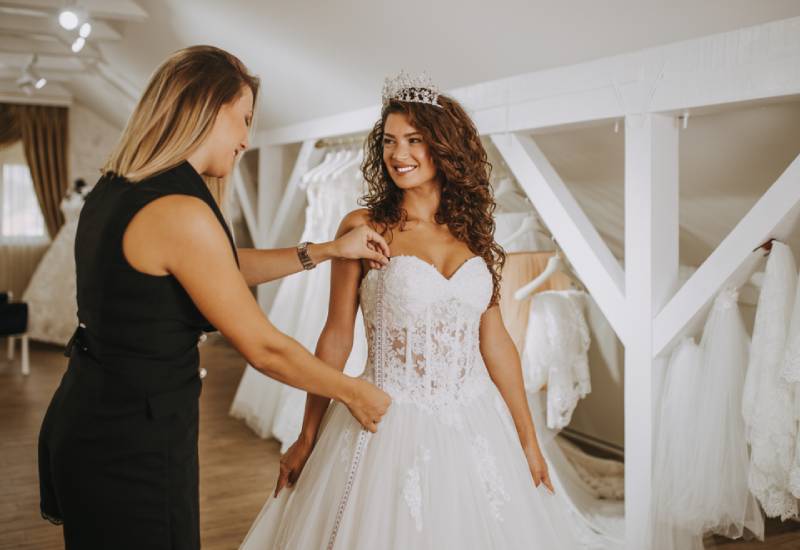 Think about your body size
You may have all the right intentions of losing weight but until you do so, do not shop for a gown that is smaller than your current body size.
As it turns out in most cases, brides usually bite more than they can swallow. It is better to buy one in your current size then have it refitted to your smaller size much later than have a dress that is too small and can't fit because you failed to meet your body goals.
If you don't want an off the rack gown, then it is best to start shopping early to give your designer enough time to source for materials and make your customized dress.
It can take even about four to eight months for a gown to be made and delivered not factoring in the time it will take for fittings and adjustments.
Set a budget first before you stat shopping and communicate that to the store assistant who will be able to show you gowns within your budget. You also need to set some cash aside to cover extras like shoes, veil and alterations.
Who will be paying for the gown? This has to be established early on.
Where is your wedding location?
Again, before you settle on a gown you must have decided on the wedding theme and location. These two will be the ultimate guide on the type of dress you should wear to complement the overall wedding style.
Time is also another thing you have to think about. A daytime beach wedding for instance calls for a lightweight silk, chiffon or lace midi length.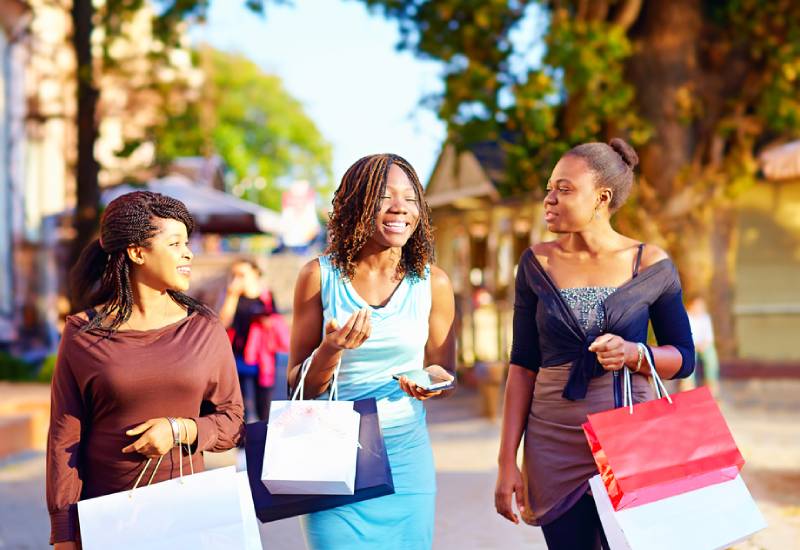 Don't be tempted to buy a gown because it looks good on a model and you think it will look the same on you. Define the style you feel most comfortable in keeping in mind your body shape.
Ask your bridal assistance for help in picking something that ticks all your boxes without compromising on comfort. You also want to think about your guests and confirm whether the church you will be having the ceremony at may have a problem with your girls making a show.
To avoid disappointment, it is always a good idea to call the bridal boutique in advance and schedule an appointment.
More often than not, gowns are not always on the display and you may go on a day when they haven't restocked your particular style.
Wedding gown fittings can get ugly fast. For this reason, you want to limit the number of people you bring along to your appointment.
The more people you have the more confused and overwhelmed you will become as everyone tries to chime in. Just bring one or two people whose opinions you value most.
Related Topics