Lolita Bunde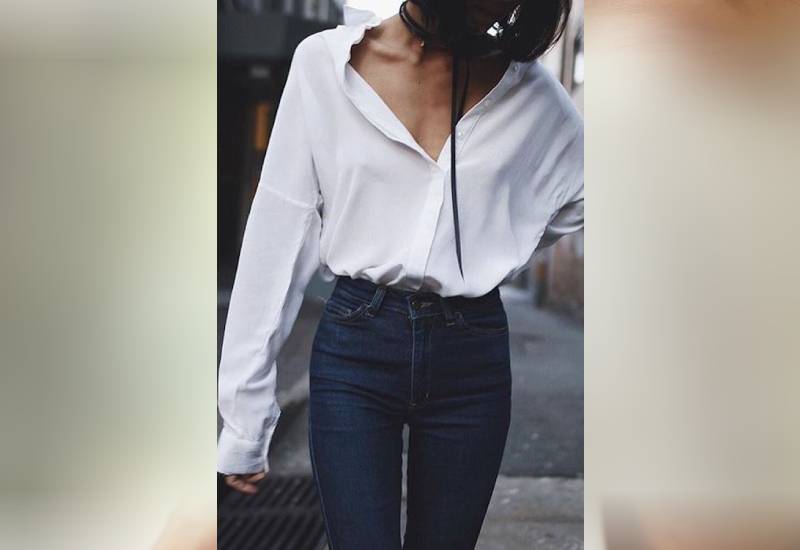 Lately the fashion industry has been embracing bizarre styles and making them runway worthy. Currently, most people are more into laid back styles and ill-fitting pieces. Although some of these styles are a bit exaggerated and funny looking, if properly styled the final look is to die for.
The latest trend that caught my eye is the oversized shirt. It is obviously large and gives tremendous room to add accessories and create your personal style.
Here are some tips to help you style your oversized shirt:
Match with slim pants
The easiest way to get away with an oversized shirt is by pairing it with slim pants. This could be skinny jeans or suit trousers.
This is important because it balances out the proportions. When you put on an oversized shirt and match it with baggy trousers, you will look thin and drowned in your own clothes. Instead of coming out stylish you may end up looking tacky.
Accessorize with a belt
Whether you decide to tuck in your shirt or not, another important thing to add to your outfit is a belt.
Although it is not a must but it will give your outfit more structure and class. When doing an oversized shirt, you can finally have the chance to flaunt your chunky belt without drowning the other pieces of your outfit.
If you are tucking in, you can add a belt and ensure to leave one side of the shirt loose. Tucking in all round is okay but for an oversized shirt leaving one side loose gives it more edge.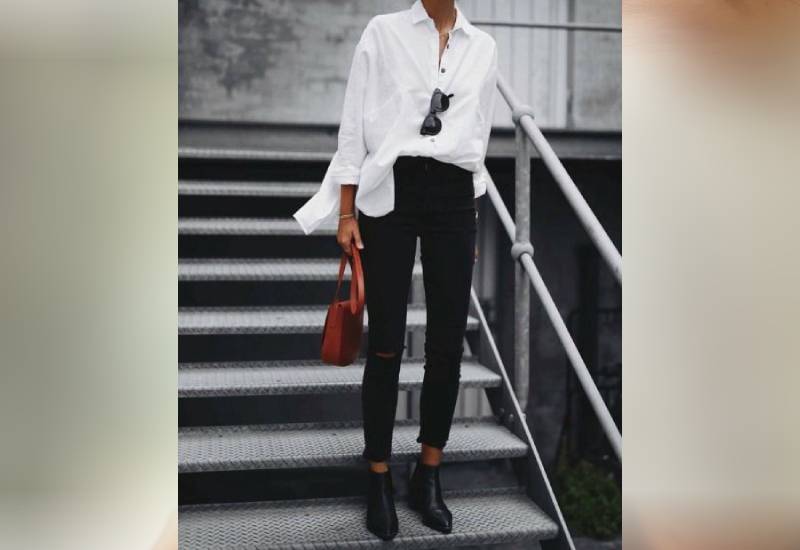 Match with a crop top
When styling your oversized shirt, you can try pairing it with a crop top. So that the shirt acts as a cover up.
This style can be a little messy especially if you don't balance out the proportions well. Ensure that the crop top is tight and fitting and match it with a high-waist pants or skirts, this way it can balance out the oversized shirt.
If you go for a flair crop top and baggy pants, the final look will not be appealing let alone stylish.
Length is key
This is another important aspect to be wary of when buying or styling an oversized shirt. An oversized shirt should be long enough to cover your hips but not too long to look like a hospital gown.
If it is as long as a dress then go without the trouser, let it be a shirt dress. Also focus on the shoulders, they should not be too large, if they are you might end up looking like a kid in oversized uniforms.
Tip: Always colour block your outfits to give it more flavour instead of just looking like a boring oversized shirt. Also try to pair your outfit with sneakers and rubbers, it gives it a more edgy look.