Lolita Bunde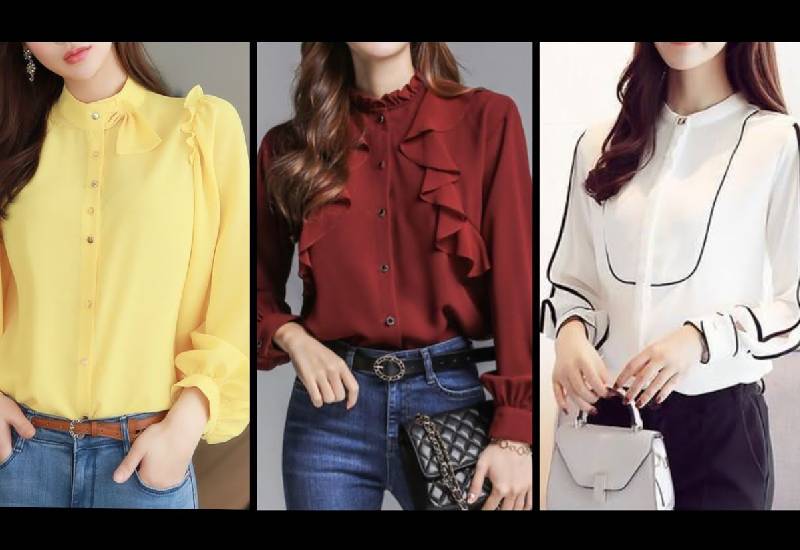 Some of you might know them as sheer tops or see-throughs. These are the net like tops that most ladies would find too revealing to try and put on. However revealing chiffon tops may be, they can really be classy and sexy when paired well.
ALSO READ: I crochet swim suits and bridal gowns
Most ladies find the style challenging because it can be too revealing and in some cases hard to style. Here are tips to help you style your chiffon blouses and tops better:
Have the right bra
When dressing in a chiffon top always be wary of the bra you choose. In most cases always go with a neutral colour bra, something that is likely to take the colour of your skin. Say it is a black chiffon matched with a black bra, it will blend in seamlessly and make the bra look like it is part of the top. This will help take away attention from your torso.
Unlike a black chiffon top, never put on a white blouse with a white bra. It will be more pronounced and it will draw attention to your chest. You can instead go with white boob tops to make it look like you are putting on a crop top inside.
Consider your underwear
Just like the bra colour you choose, always pay attention to the panty you are going for too. This should come in consideration especially when you are pairing your chiffon top with trousers. In most cases underwear will be showing and you don't want to walk around town with your underwear colour and design being seen by everyone. A shortcut would simply to go with high-waist trousers.
This is also a major problem with tights. Ladies like putting on black tights with white panties that leave very little to the imagination. This needs to stop.
ALSO READ: Debonair face mask fashion reaches Nairobi neighbourhood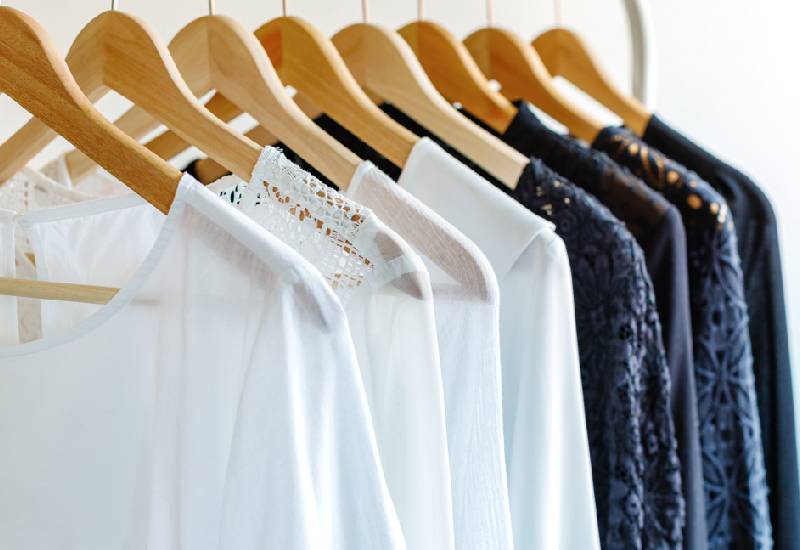 Pair it with prints
Since chiffon tops are already revealing enough, in order to balance the proportions and divert attention to other parts of your body, match it with prints or patterns.
For instance, a black chiffon top would blend well with a striped skirt or a polka dot skirt. This way, the focus is spread throughout the outfit and not concentrated in one area.
Always remember to work with the same colour skim when matching your outfit with the prints, this way your outfit is bold but not overdone.
When you mismatch prints and to make it worse have a chiffon top on, it will look like a fashion disaster.
Layer it up
ALSO READ: Five colours that will improve your mood
This is another easy way of rocking your chiffon tops. You can layer it up with other pieces in your closet. Take for instance, if you are putting on a white or black chiffon top, you can put on a matching spaghetti top inside then tuck in to give it a neat finish. It is a simple addition that will make your outfit look well thought and organized.
Furthermore, you can also pair your chiffon top with a blazer. The blazer will cover most of your skin and only give a sneak peak of what's inside without revealing too much.