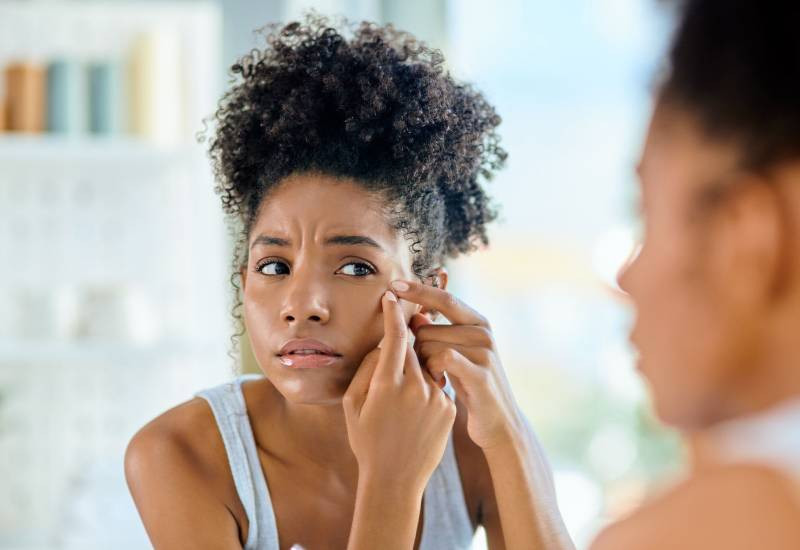 Breakouts are usually so annoying, for some reason they always choose to show up at the wrong time. You will be okay the whole month but the moment you have a big date or appointment coming up, your skin starts to act up.
Even though we can't get rid of breakouts completely, they can be controlled. There are habits that can either reduce the number of breakouts we have or make them more severe.
As you go down this prevention road, it is important to note that everyone's skin is different. Here are some breakout busters that might help:
Maintain good hygiene
As you've probably heard before, you need to wash your pillowcases often. There's a lot of dirt, bacteria and oils that hide there which can cause your skin to break out a lot.
Next is washing your headscarves. You should have two or three that you interchange so that you're not stuck with the same dirty one for weeks.
The other thing is keeping your hands away from your face because that is how bacteria and dirt end up on your face which subsequently causes breakouts.
Choose the right diet
Dieting is usually about maintaining a healthy weight and improving your body's functioning. But, this is also a big skincare secret because what we eat shows on our skin.
Certain foods like fast food, dairy products and sugary snacks, just to name a few, are known to increase the occurrence of breakouts.
Clean up your diet and you will start seeing the beauty benefits right away.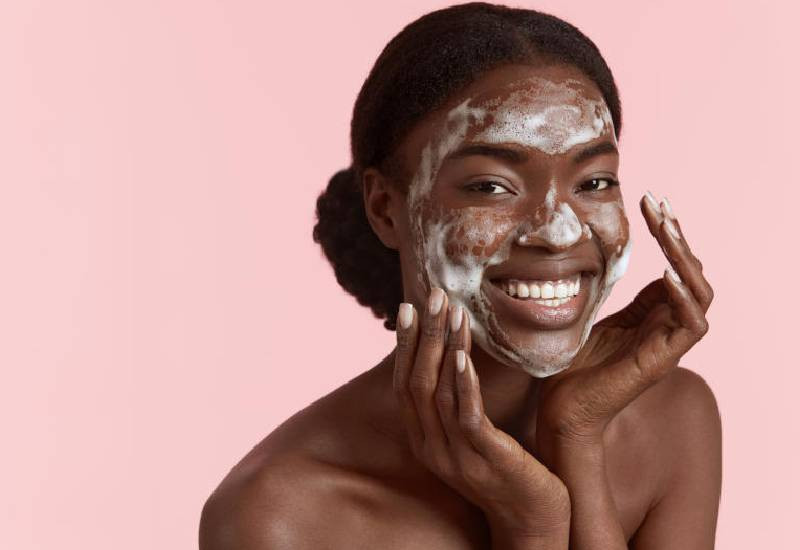 Be selective with skincare
Always be choosy when it comes to your products and routines. Since everyone would love to have clear skin most of the time, there is a tendency to go for anything that promises perfect results even when they don't work.
If you know your skin doesn't like certain ingredients, avoid them at all costs. Also, choose a simple routine and don't be quick to burden your skin with a hundred products.
A suggestion that might help is consulting a dermatologist so that you understand your skin better.
Have your pimple cream ready
Most of the time you can tell when a pimple is about to pop up. You will feel some irritation and a bit of swelling on that spot then the zit will slowly grow.
This is where your pimple cream can come through before it's a fully grown zit. Try and always apply your cream when it's still in the beginning stages so that it doesn't end up maturing and possibly leaving a scar.
Relax more
Stress and breakouts are often connected. The stress hormones our bodies release increase the occurrence of problems like stress acne and this can happen to anyone including those who don't usually have acne-prone skin.
Although we can't eliminate stress forever, it still helps to put some measures in place. If you find yourself going through a tough season, just keep up with your usual skincare routine and try your best to find healthy ways you can relax.
You can also consult a dermatologist on the best products to use if this problem is chronic.
Related Topics