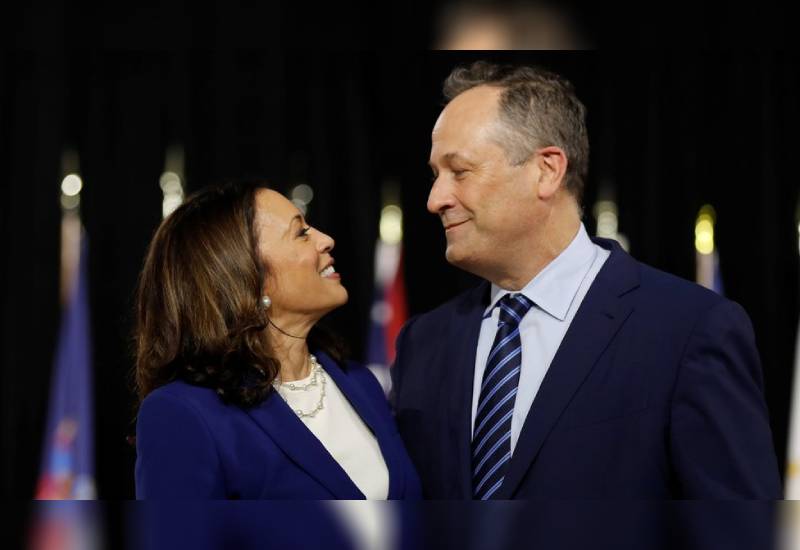 Douglas Emhoff joins his wife Kamala Harris in being a barrier-breaker as he becomes the first second gentleman in the history of US.
Emhoff, 56, will be defining his new role to suit himself and give the world a new look to being a high-profile political spouse.
To fully commit to his new White House role, Emhoff quit his law firm job though maintaining that he wouldn't go into politics.
He practiced in intellectual property and technology, media, sports and entertainment law at the DLA Piper law firm, according to the firm's website.
He had been on leave from the law firm since his wife joined the Biden ticket.
Love you Madam Vice President-elect!

?????????? https://t.co/ylIAe0LP9s — Doug Emhoff (@DouglasEmhoff) November 9, 2020
As Kamala Harris made history as the first female, black and Asian-American vice president of the United States, her husband, Emhoff, also registered not one but two firsts of his own: the first second gentleman and the first Jewish spouse in the history of White House power couples.
READ MORE
Ms Harris met Emhoff, an entertainment lawyer, on a blind date in 2013 and they got married a year later.
His marriage to Harris is his second, and he has children from his earlier marriage.
In the video that went viral of Harris calling Biden moments after the election victory, it turns out that it was Emhoff who filmed her.
We did it, @JoeBiden. pic.twitter.com/oCgeylsjB4

— Kamala Harris (@KamalaHarris) November 7, 2020
Earlier this month, Emhoff visited the Library of Congress for some homework on his new role.
He learned about former second ladies including one story from a century ago of Lois Marshal, a second lady in a Democratic administration, and the incoming Grace Coolidge in a Republican administration.
Mrs Coolidge was nervous and was unfamiliar with Washington but Mrs Marshall was there to meet her at the train station when she arrived.
For Mr Emhoff, however, he has to deal with the new atmosphere in the Washington, 100 years after Mrs Marshall and Mrs Coolidge's moving story.
He did not have any direct contact with Karen Pence, his predecessor, and only got to meet her on Wednesday January 20 during the Inauguration Day ceremonies at the Capitol.
While details of what exactly Mr Emhoff plans to do with his new platform are not yet public, he has discussed focusing on "access to justice" as his is slowly shifting the gender roles in politics.
Altogether, his new role leaves him with a responsibility to define the role of a second gentleman for those who will come after him as he alters the perceptions of the role of a high-profile spouse.