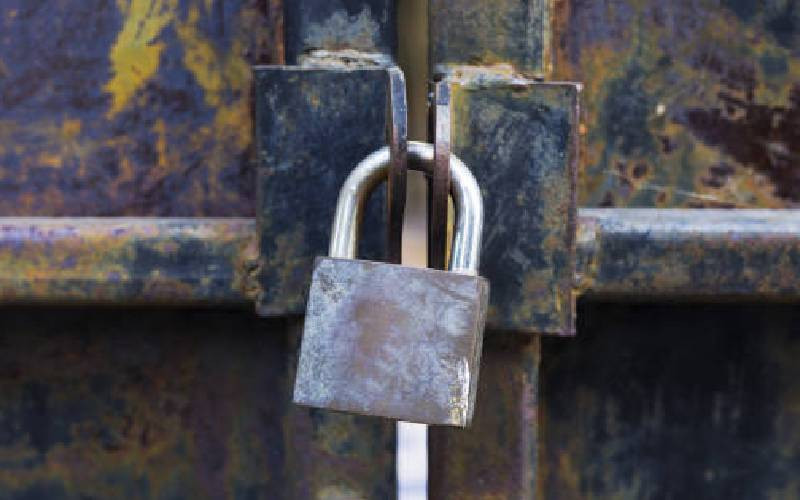 A public primary school in Naivasha, Nakuru County, has been shut down indefinitely after it was condemned as unsafe to host pupils.
Close to 1,000 learners who attended classes at Nyonjoro Primary School in Naivasha East have either been transferred to other schools or are at home.
Nyonjoro Primary School was closed following a directive issued by Ministry of Public Works and Department of Public Health officials condemning buildings at the school.
According to a brief copied to Sub-County Education Director Nancy Mutai, most of the classrooms at the institution that were funded by the National Government-Constituency Development Fund (NG-CDF) have developed cracks.
"Most of the parents adhered to the directive issued a couple of years back. The school had about 100 pupils by the time we were closing it down pending renovations. We could not put the children at risk. After a third assessment, the county education board has decided to close down the school until all the laid down recommendations are addressed," said Mutai on Friday.
Mutai said the Ministry of Education will assist the parents in placements of the remaining pupils and teachers to nearby schools, as plans to repair the classrooms get underway.
Following the directive, a group of parents held a demonstration alleging that they had not been informed of the intended closure.
"Some of these cracks can be repaired by CDF as this is the only public school in this area serving tens of students," said a parent Jane Waithera.
According to Naivasha Assistant County Commissioner Vitalis Ogul, the cracks in the classes were a major threat to the pupils and the teachers.
"The cracks on the walls of nearly all the classrooms have been getting bigger by the day and there are fears that the structures could collapse anytime," said Ogul.
Related Topics