Home
/
Eat Out
Dessert at home: Choco nuts waffle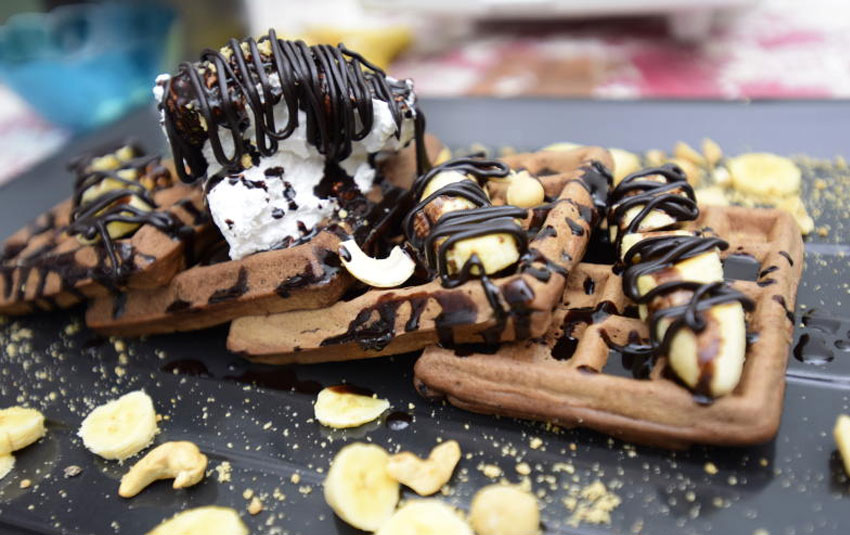 Let's turn the waffles into a delicious dessert. To turn the waffles into dripping treat, I decided to add some cocoa powder and some chocolate flakes/crushed dark chocolate then topped it up with some nuts, bananas and ice cream. I finished it off with some chocolate sauce. Try this super fun and easy way to create a dessert at home in no time.
What you will need:
2 cups all-purpose flour
1/2 teaspoon salt
3 teaspoons baking powder
2 tablespoons white sugar
3 tablespoons cocoa powder
2 eggs
1 1/2 cups warm milk
1/3 cup butter
1 teaspoon vanilla extract
30g crushed dark chocolate
For the toppings:
1/2 cup mixed crushed nuts
200ml chocolate sauce
1/2 litre vanilla ice cream
2 bananas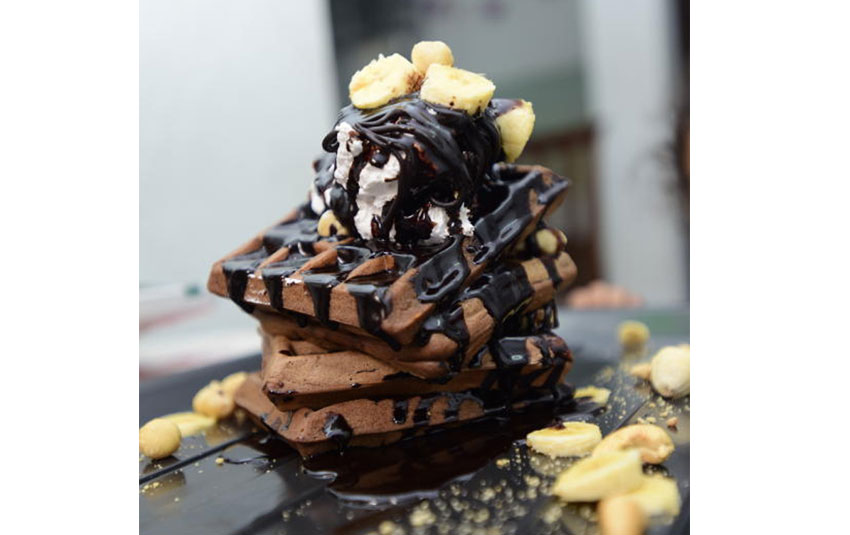 What to do:
In a large bowl, mix flour, salt, cocoa, baking powder and sugar set aside.
Preheat waffle iron to desired temperatures.
In a separate bowl, beat the eggs. Stir in the milk, butter and vanilla.
Pour the milk mixture into the flour mixture, beat until blended add in the crushed dark chocolate and mix well.
Grease the waffle machine with butter using a kitchen brush
Ladle the batter into a preheated waffle iron. Cook the waffles until crisp
Place the waffles on your platter, sprinkle nuts, banana slices, a scoop of vanilla ice cream and finally finish off with some chocolate sauce. Serve immediately. ?
Related Topics