Home
/
Career Tips
Focusing on skills and ignoring relationships could deny you a promotion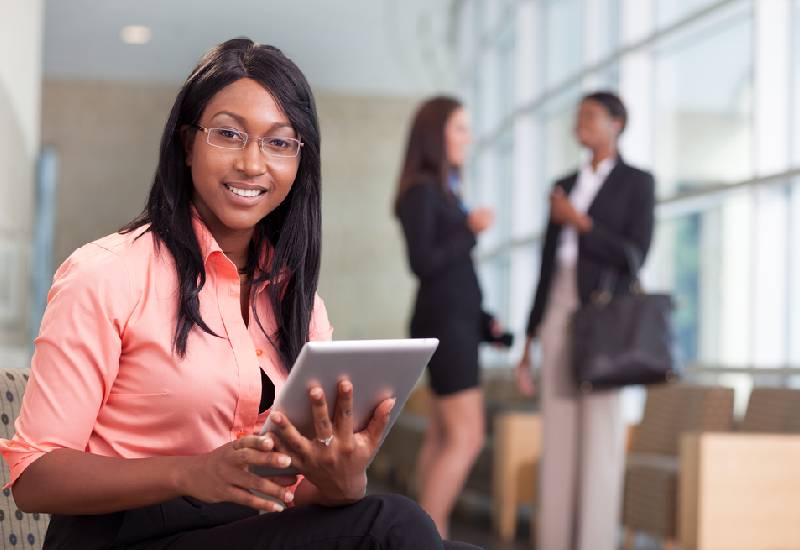 You may be flying high in your career in terms of performance. You get things done and yield high quality results.
However, when a promotion arises, management executives seem to be of the opinion that you are not there yet.
They may even give the role to someone younger or who found you with the company. Why? Although you accomplish your performance goals, your relationships with clients, co-workers, management could use some work.
If you are tired of being passed up for promotions, read these tips from Nancy Nzalambi on how you can set yourself up for the next scaling up.
1. Collaborate with others
"Companies don't succeed through individual effort; they achieve results through collective leadership," writes Amii Barnard–Bahn.
You may be exceptional at performing your duties but, beyond that, you lack people skills that allow you to work well with others.
What your bosses need to see is a demonstration of how you blend what sets you apart with the responsibilities of your peers. Showing capacity to make this happen prepares you for additional responsibilities.
Should an opportunity arise for you to lead a team, provide guidance to your team and create an environment where they can show their greatness instead of micromanaging them.
2. Show up to others
It is easy for you to vouch for yourself that you are a team player during an interview but do your actions reflect the habits you assert yourself with?
To be a successful leader, your perspective should be more of "we" rather than "me". Involving your teammates in brainstorming and strategy meetings will help you gather better ideas than relying on yourself alone.
Being a team player also involves letting go of your good idea when a brilliant one is tabled by someone else. There should be no difficulty when your way is not the right way.
3. Make yourself indispensable
Carve a niche for yourself such that you become the go-to person for advice or consultation about a specific thing. Be in a position to stand out.
Senior executives will notice that you are specifically sought after by co-workers to address some type of problem.
Due to your experience and knowledge in it, your advice seems to solve the problem every time and you develop a name for yourself. You will be irreplaceable.
Take initiative to continuously develop your skills. Demonstrate that you will not wait for someone else's efforts to get you where you want to be. Exceptional and indispensable individuals definitely add value to a company.
4. Mentor
You may not be in charge of a team yet but showcase your leadership skills by mentoring others. If you notice a brilliant yet painfully shy employee, take them under your wing to get them out of their shell.
Learning how to be assertive may be the only thing they need to maximise their productivity.
Become a safe confidant for your colleagues so that you can mentor them in one way or another. Naturally, they will give you accolades and will adapt to view you as a leader.
5. Sell yourself
Keep track of your progress especially on projects that enhance the objectives of your company. Document your success stories focusing on the most important areas.
Highlight the areas where you took charge or contributed creatively and innovatively. Even as you work as a team, these events market you as a person who is invested in the company and its objectives.
6. Work productively with difficult co-workers
It is natural for us to prefer like-minded co-workers or those we resonate best with at work instead of individuals who have a reputation of being "difficult." It is challenging to team up with a co-worker with whom you are bound to have personality clashes.
Since you have no authority to legally lay them off, you can either avoid them or find ways to productively work with them without friction.
Developing excellent working relations with such individuals needs an investment of time. Unless you notice abusive or toxic behaviour, be accountable for getting along with them.
7. Connect with the right people
Meet with colleagues over lunch, converse and offer to help when they seem to be struggling with something. Connect with people at all levels, most especially those who can support your ambitions in future. Do not opt out of team building activities or office parties.
Additionally, companies have SACCOs, unions or "chamas" that cater to the welfare of employees. Join and identify areas where you can make an impact. Connect with colleagues while keeping the activist in you, in check. These ventures can offer excellent platforms for you to promote your capabilities.
Remember: Not all promotions translate to career growth
To show competence in your capabilities and your readiness to take leadership roles, you will need to gain a bird's eye view of your company; a broad understanding of what the company is all about, the objectives, market, clients and competition guides the overall mission and vision to steer success and growth.
However, not all promotions translate to career growth. Muthoni Ndegwa, a recruitment manager at Corporate Staffing Services advises, "Apart from the vertical job promotion that we are all used to, there is also lateral job promotion where you are accorded more responsibilities at your current position within the company structure."
Whichever the case, embrace promotions as opportunities for growth.
Related Topics