Home
/
Bridal
Coronavirus isolation: 300 virtual guests attend couple's nuptials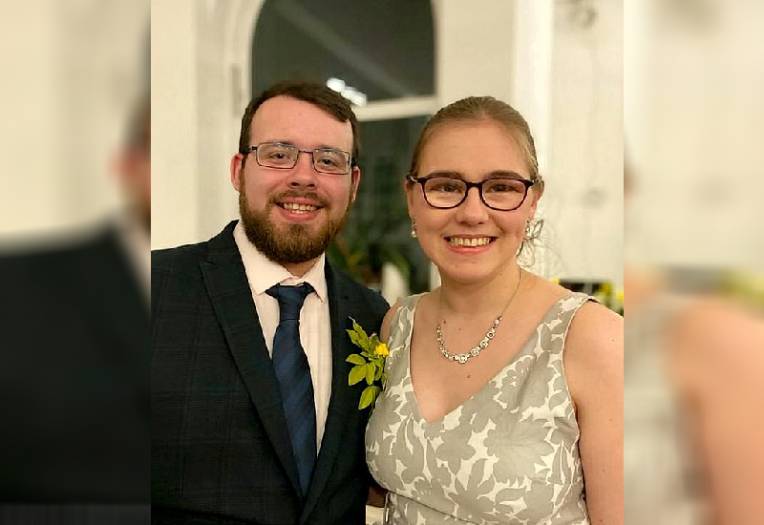 As the COVID-19 social distancing measures gain momentum, a British couple devised a clever way of ensuring their wedding went on after 18 months of planning.
With the spread of the COVID-19 pandemic peaking, countries have been forced into lockdowns. Richard Groom and Kirsten Robson, both 26, however, could not let this hamper their long overdue plans to tie the knot as they went ahead to exchange their vows on Saturday, only two days before all weddings in the UK were cancelled.
The couple held their wedding a month earlier than they originally planned amid the ongoing pandemic and the resultant restrictions being enforced.
"We could sense that the restrictions were getting tighter and we didn't want to risk having to call the whole wedding off," Kirsten, who is partially-sighted, explained to Daily Mail.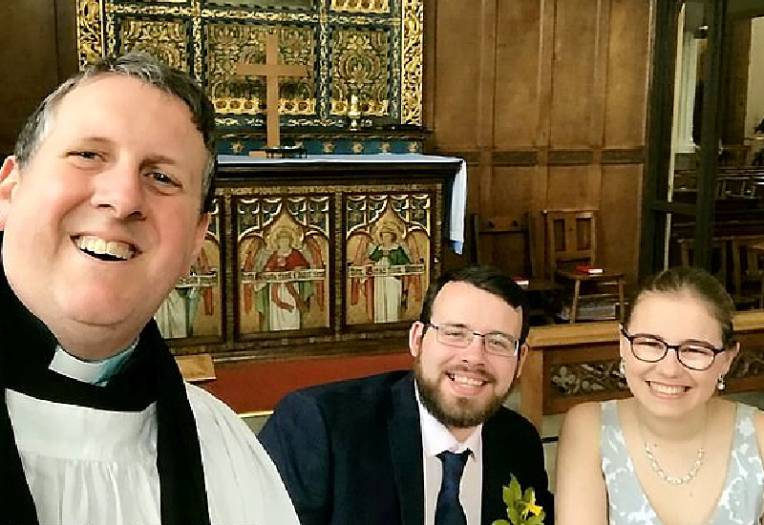 The lovebirds said their I Do's at a nearby church, a service attended by 12 people and live-streamed on Facebook for the rest of the 300 guests who watched from their homes dressed in their wedding outfits.
The vicar and the guests who joined the couple at their nuptials had all self-quarantined for a week before the big day. In the audience was also Kip, Kirsten's guide dog.
Those in attendance helped to decorate the church while the rest of the guests were urged to log in for the service.
"Richard and I are real technophobes, so our friends set up the Facebook live stream which was basically a mobile phone propped on a music stand so everyone could watch us walk down the aisle.
"We know at least 304 people watched it from all over England and my family from Northern Ireland, so at least they could share the day with us. The people we have talked to so far said they felt part of it, even from a distance, and we are really happy we were able to have that option available to them," Kirsten added.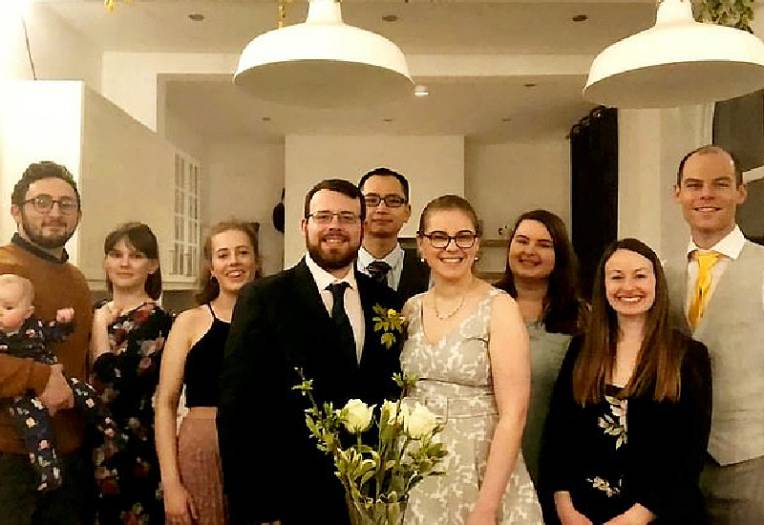 For Richard, it was all strange walking down the aisle in the empty 1100-capacity church with only 14 people there. "It was very strange walking down the aisle surrounded by empty chairs but we felt all our friends and family with us in spirit." he said.
The couple, who had initially intended to have their dream wedding in April, are now planning to go on honeymoon when the crisis is over.
(All photos: Daily Mail/Facebook)
What's the silliest rumour you've ever heard about yourself?
Related Topics