Home
/
Bridal
I proposed to her on a TV show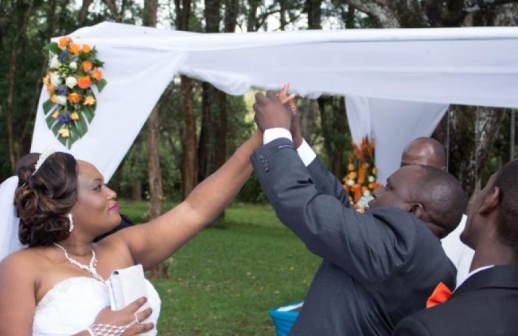 BRIDE: Eunice Wanjiru Mbatia
GROOM: Obadiah Kamau Mwangi
DATE: December 19, 2015
GUESTS: 200
CEREMONY: Karen Blixen
RECEPTION: Karen Blixen
BUDGET: Sh2 million
FIRST DATE
OBADIAH: It took place at Hell's Gate National Park. We heard many people talk about how beautiful and romantic the place is so we decided to go there for our first date which took place after six months. We went for rock climbing and took a romantic walk carrying her on my shoulder. It was exceptionally beautiful and love at first sight.
THE PROPOSAL
OBADIAH: It happened on May 2, 2015 which was also my birthday. My wife was in the US and she was flying in so I made a plan with Churchill to help me during one of his shows. Time came and a week before the event my wife jetted in from USA.
We prepared for the long drive to the road show which was in Meru. During the show, tickets for winners were called out and two of the ticket holders won gifts. My wife's ticket number was called out and expecting a gift, hers was different.
That is where I surprised her and proposed in the presence of Meru Governor, Meru Women's County representative, the Member of parliament of Meru County and the audience in attendance which was over 1000. She was so surprised.
THE DRAMA
EUNICE: We had an orange secret garden wedding theme and it was perfect because we had a wedding planner, Agnes Mbatia. She came from the US and did everything for us with her team. Other than one of the vendors who came late to decorate the cars everything went well.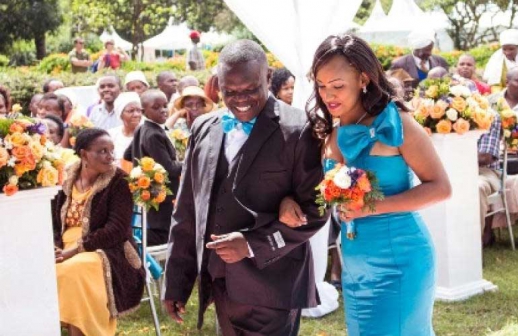 WITH HINDSIGHT
OBADIAH: We did not encounter any problems. Anything is possible if you put your heart and mind to it.
MEMORABLE MOMENTS
OBADIAH: Cake cutting, photo session, dancing at the reception and exchanging vows. The way we cut the cake and gave each other very big pieces that wouldn't fit in the mouth! During the photo session at Dari Restaurant in Karen some antelopes appeared which made it very beautiful. We also danced like we have danced in our lives. Lastly, the exchange of vows and committing to each other for a lifetime was special.
HONEYMOON
EUNICE: We went to Zanzibar. It was beautiful beyond words. We had a great experience together doing different activities.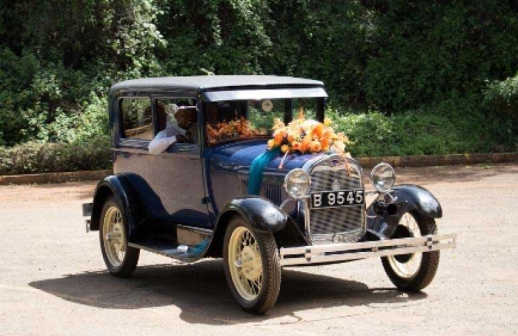 Related Topics