Home
/
Bridal
She dropped on my lap, right from Heaven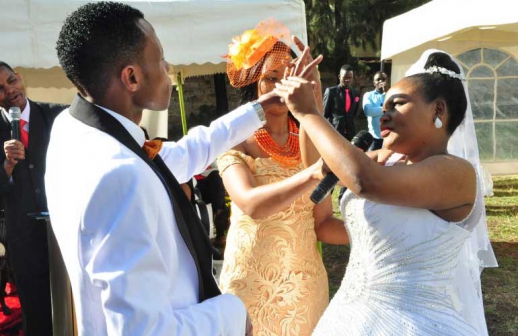 BRIDE: Florence Naeku
GROOM: Fredrick Wisdom
GUESTS: 300
DATE: November 19, 2016
VENUE: St Nicholas Senior School, Nairobi
BUDGET: Sh459,100
FIRST MEETING
FREDRICK: We met at a prayer retreat organized by our church. On this particular day, we were having a brainstorming session, when I noticed her seated right across me. That was our first encounter. I was attracted to her from the word go, and deep inside my heart, I had the feeling that she was the right woman for me.
FIRST DATE
FLORENCE: It was quite simple. We met in a restaurant in upper town area and just enjoyed a simple meal and time together. We were getting to understand each other.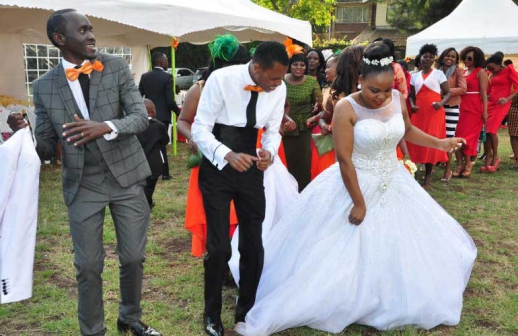 THE PROPOSAL
FREDRICK: It was amazing. It was done in church. You don't get to see much of a proposal done in church in front of the congregation. The pastors and I knew about the deal but the bride was caught by surprise. You should have seen the shock on her face when I asked her to marry me. I am glad she said 'yes'.
FLORENCE: Although I had been waiting and thoroughly hinting at a proposal, it came as a sweet surprise, and at the least unexpected place - at church. But it was a happy moment even to receive blessings from our pastors.
THE DRAMA
FREDRICK AND FLORENCE: We wanted a small and simple wedding and the planning started almost immediately. But planning a wedding can be so hectic. We were not spared the challenges that come with the preparations.
In the planning, there was the issue of punctuality of the committee members at meetings. Implementing the ideas we discussed and agreed to work on was also tough. Some of the issues dragged on and time was catching up fast with us. But by God's grace, by the time of the wedding, everything had been set.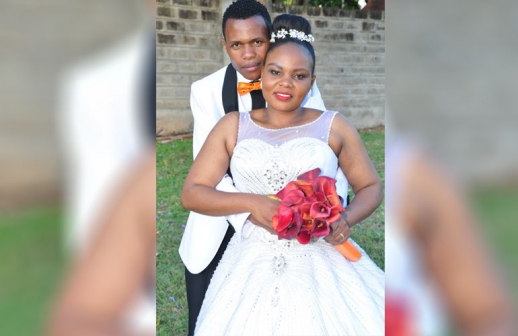 THE BIG DAY
FLORENCE: Despite the rains (it rained heavily in the morning), the day was filled with so much excitement; from singing, dancing, laughter, joy, bonding, and the list is endless. Ours was one of the most exciting weddings in a long time. The biggest lesson we learnt was to trust God to the last minute. We learnt to treasure our friends more and our families.
MEMORABLE MOMENTS
FREDRICK: When Florence was saying her vows, she cried and nearly everyone shed tears of joy
FLORENCE: The vows. It was that defining moment that I was making a lifelong commitment to the love of my life. I just couldn't restrain myself from shedding tears. It was a happy moment.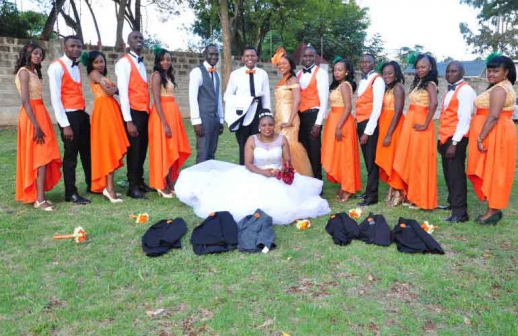 WITH HINDSIGHT
Early planning is the key to a successful wedding. As much as you plan with all your strength, know that God has better plans for you and He executes them in amazing ways. Our advice to young couples is to commit everything, even the small details you think you can handle to God through prayer.
They should also agree on a budget that is within their means. A supportive committee is also very important. They should be able to stand with you during the entire planning process and offer guidance even when things seem not to be going the way you wanted.
Above all, pray, pray and pray. God is faithful to see you to the end.
Related Topics