Home
/
Bridal
She was the one: So I proposed; in the middle of prayers!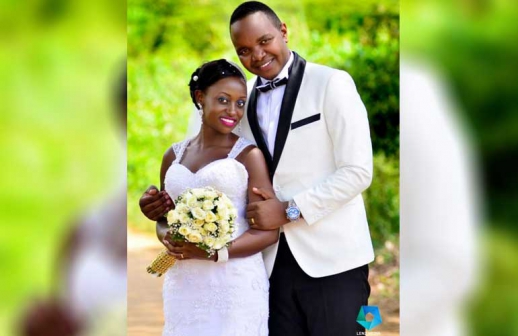 BRIDE: Edith Akampulira
GROOM: Calvin Mugume
DATE: October 1, 2016
GUESTS: 300
CEREMONY: Church of the Resurrection Bugolobi, Kampala, Uganda
RECEPTION: Silver Springs, Bugolobi, Kampala, Uganda
BUDGET: Sh970,000
FIRST DATE:
EDITH: Our first date was way back on campus in 2010. I met Edith on her way from lectures and I asked her if I could take her out. Since we were friends, she said yes and I took her to the students' canteen where we had ice cream. I then asked her if she could be my girlfriend and she said a big no. After three years we had our first real date.
THE PROPOSAL
CALVIN: It was a well-planned engagement. I chose the prayer mountain as the best location since we used to go there for prayers and in cohorts with her big sister we ensured her entire family was present.
She organized them for the usual prayer meetings and told no one about our plan. On the D-day, they went earlier as a family to pray and half way through the prayers, they sent her down the hill to go pick 'someone' who had presumably lost her way.
So she moved away and I sneaked in with some of our close friends and raised a banner with the words 'will you marry me' as we waited for her to come back. On her way back, she saw and fell into our arms. She was so overwhelmed. Then I went down on one knee, said the magical words and I got a 'YES!'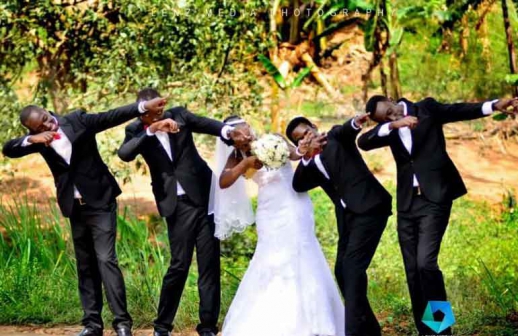 EDITH: That day was amazing and the best day of my life so far. I don't know how it happened but I always go to the prayer mountain in my laissez faire attire with no make-up.
But that morning, I made myself up. I had no idea what was in store for me. When I was sent down the hill, I found no one there. I called back and they told me the person has already reached up.
I got mad and came back angry only to be welcomed with the biggest surprise of my life. I held back my tears as I said 'YES' to him. I could not hold my tears anymore. It was a perfect proposal.
THE DRAMA
EDITH: The wedding planning process was good. We started planning in January 2016 after the engagement. We had a lot of support from friends and family. Above all, we prayed and handed over the ceremony before God. We had no major challenges apart from setting the date.
We had to adjust the date like five times considering all the stakeholders involved. However, in the end, we came up with the best date.
CALVIN: All the service providers delivered as agreed. We did not get any disappointments. We made them our friends and involved them as much as we could. Then we also assigned a committee member to each of the service providers for close monitoring.
In the end we had an indoor wedding. We wanted to have a rustic theme but we were afraid it might rain and opted for an indoor setting which turned out perfectly.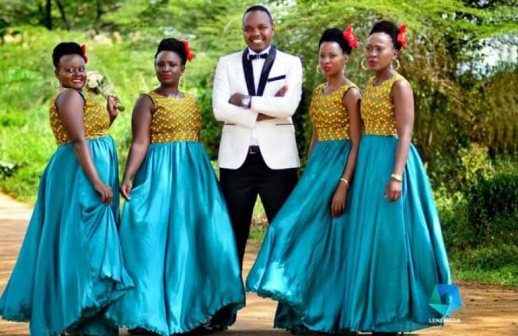 WITH HINDSIGHT
EDITH: The major problem we encountered had to do with the number of guests. Our target was 250 but two days to the wedding, the numbers shot up. We had to look for extra money to cover the increase. The biggest lesson we learnt was to trust God to the last minute. We learnt to treasure our friends more and our families.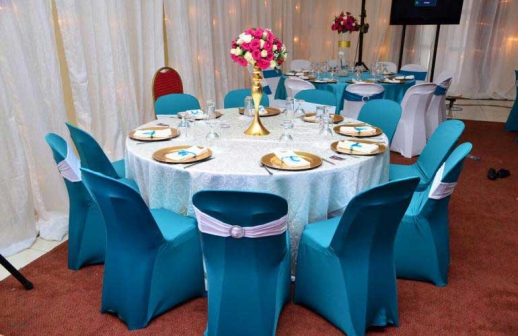 MEMORABLE MOMENTS
EDITH: The special surprise dance he and his groomsmen performed for me. It was so lovely.
CALVIN: Watching her walk down the aisle in church was so lovely. I almost cried. She looked so beautiful.
HONEYMOON
CALVIN: We went to Thailand for two nights in Pattaya and two nights in Bangkok then we connected to Dubai through Abu Dhabi were we spent four nights.
Dubai was amazing from the dhow cruise, desert safari, city tour, Dubai Marina, dancing waters and then of course our favorite part was the visit to the Burj Khalifa. We were both fascinated by the building. We bought a model piece for our house.
EDITH: It was all a surprise package for me. Originally, my husband had indicated that we were going to Dubai. I was shocked to reach the airport and see boarding passes for Bangkok. I just sat and enjoyed the ride.
CALVIN: It was a fun-filled trip. We went to Pattaya and had transfers to a pier where we boarded a speedboat for Coral Island (KohLan). The sparkling aqua blue waters of the Gulf of Thailand were very beautiful.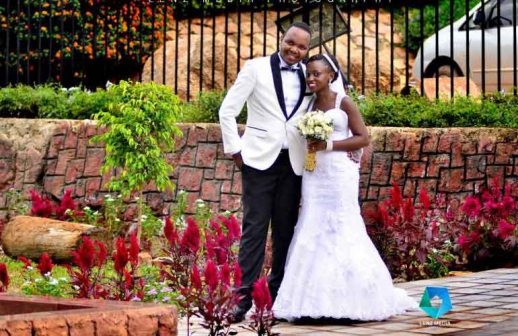 Related Topics