Home
/
Bridal
We didn't have a car for the bride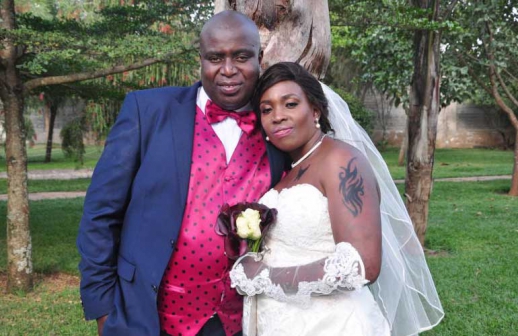 BRIDE : Florence Ngare
GROOM: David Kamanja
DATE: July 4, 2015
GUESTS: 300
VENUE: Sacred Heart of (Jesus Shrine)
BUDGET: Sh800,000
FIRST DATE
Florence: I met David at church in Nakuru where we used to fellowship. I had just cleared high school and I was keeping myself busy with youth activities in the church. He was one of the youth and we became friends. One Sunday, he took me for lunch and this where our love story began.
THE PROPOSAL
Florence: Years later, he proposed during a surprise birthday party he had organized for me at a hotel along Mombasa Road. I couldn't believe what was happening as he went on his knee and asked me to be his wife. I was a bit confused by the sudden turn of events but I sobered up and said yes.
THE DRAMA
David: The day before the wedding, the vehicle that was to carry the bride wasn't available plus three members of the bridal party backed out the last minute as they got urgent issues to attend to.
Florence: The maid of honour fell sick the night before the wedding and we had to attend to her first and abandon everything else. It was such a long day for me as I got home at 2am yet I was supposed to wake up early to prepare for the wedding.
David: Oh! And the planning meetings weren't easy. Most of the time, the people we asked to help us plan our wedding never turned up...and most of them didn't honour their pledges to help us meet our expenses. We surpassed our budget and had to dig deeper into our pockets.
WITH HINDSIGHT
David: Know what you want and don't stretch yourselves so much, there's life after the wedding. Shop around before you settle on the final thing. Be creative and consult. But most importantly, save, don't expect people to raise funds for your wedding.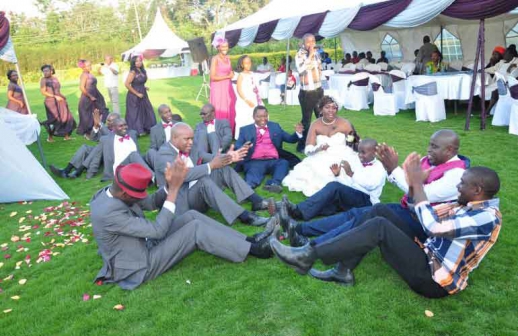 MEMORABLE MOMENTS
Florence: Every part of the wedding was memorable but that part where the bridesmaids toss the groom in the air will forever remain vivid to me. I'm not sure what happened but he fell down.
HIGHLIGHTS
The weather was good, we thought it would be chilly being July, but the weather favored us. The colour combination worked well. It was superb.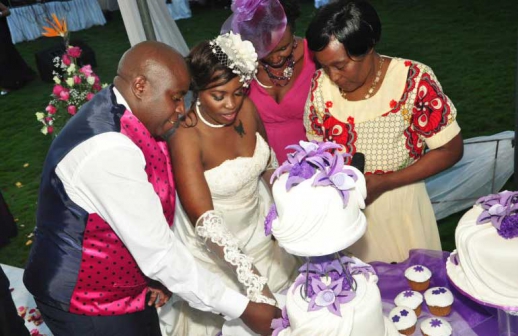 Related Topics