Home
/
Bridal
How I found my Yonnie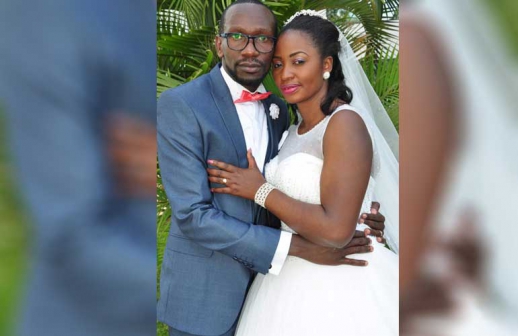 BRIDE: Debbie Osano
GROOM: Yonnie Mwalo
DATE: September 9, 2016
GUESTS: 300
PHOTO SHOOT: Boma Inn Hotel
BUDGET: Sh800,000
FIRST DATE
YONNIE: I met her at a cocktail sponsored by a friend, we lost contact but fortunately we met three years later. Our first official date was over lunch where we had great fun. We talked a lot that day and realised we shared a lot in common. We became good friends then on, as days passed we developed deep feelings for each other.
THE PROPOSAL
YONNIE: I booked two nights in Naivasha over the Easter holiday where I proposed to her. She was so excited and I was equally elated after realizing how happy she got when I proposed. I love Debbie because she is tolerant and patient, beautiful and has a warm soul.
DEBBIE: Yonnie is my best friend. He is trustworthy, caring and loving. He brings out the best in me.
THE BIG DAY
YONNIE AND DEBBIE: It was a bright Sunday morning. We started off early with the team's preparations from both the groomsmen and bridal team. The bridesmaids looked glamorous and the men were sharp too.
When we saw the smiles on the faces of all guests, we could tell they were very happy and in a celebratory mood. Our wedding organizer Edith was fantastic in planning, we didn't have a lot of drama.
She was brilliant in coordinating and hosting of all our day guests and evening parties to dawn. Though, there was some slight hiccup in managing the fleet of cars resulting in some delays. But besides that, everything else went on as planned.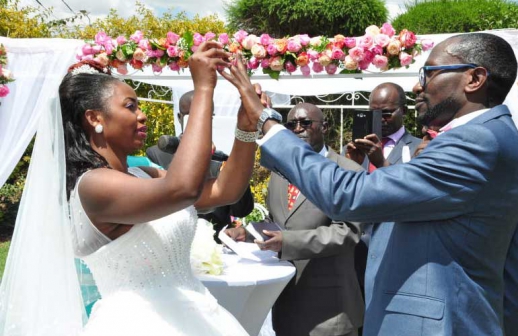 MEMORABLE MOMENTS
YONNIE AND DEBBIE: It's a wonderful and special experience to walk down the aisle and the beautiful memories will always be with us forever. Our most memorable moment was when we exchanged the vows....that was epic.
ADVICE
Never plan to have a wedding if you cannot afford it, finances are crucial. Also strive to get the best planner you can afford and always do what you think is good for both of you.
Related Topics