Home
/
Bridal
See..it's never that complicated!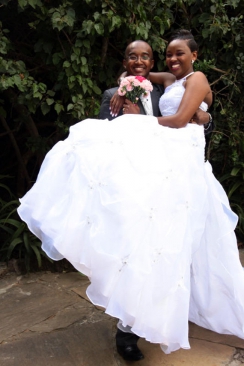 BRIDE: Mary Gitau
GROOM: Njoroge Mungai
DATE: July 3, 2015
GUESTS: 600
VENUE: CITAM KAREN
BUDGET:Sh620,000
FIRST DATE
This was at Savannah Coffee shop on Loita street, Nairobi. It was a Sunday and we met for coffee and cake. We had known each other for maybe two weeks or so and had been talking over the phone. We had met in person about twice before but all had been sort of hurried and short meet ups. The first date was sort of a time to finally look at someone whom you had mainly known over the phone, closely, study them and weigh the possibilities. We had a relaxed afternoon and shared stories from our backgrounds and by the end of that afternoon we could both feel a good friendship starting.
THE PROPOSAL
The proposal happened on July 4, last year and as fate would have it our wedding came in exactly a year after the proposal. We had gone away from Nairobi, to Elementaita, at Pinklake lodge. After lunch s we relaxed, he went down on one knee and gave me a ring. I was speechless for a while and I just put my hands over my mouth, I think he had to ask again before I said yes.
THE DRAMA
The wedding was initially planned for January 2015. We were in a hurry to get hitched, though we weren't too sure on how to finance it. But this was not to be as some of our relatives living in the US requested us to move the wedding to July as this was the only month they were free and wanted to attend. We realised this could also work out very well for us since now at least we had six extra months to save.
The biggest challenge during the planning, was time. This was a factor in everything, from looking at different venues, meeting potential suppliers, to collecting the rings and setting up committee meetings because we were both working fulltime and Njoroge's work gets him out of the country a lot.
On the wedding day the songs that the bride and flowers were to talk in church with were mixed up, it was really disappointing but it was beyond us.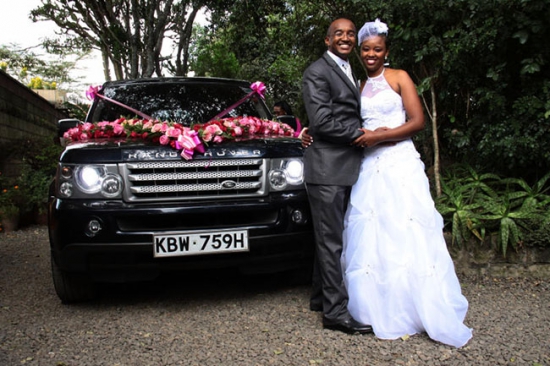 WITH HINDSIGHT
If you are planning for a wedding, please put God first and make sure you are sure of what you want a lot of confusion happens with the advice from all corners.
Start saving early and planning early. Remember the buck stops with the two of you so try sort a lot of the details even before you get a committee. Look for a small sized committee, with committed friends. Always put God in your plans.
MEMORABLE MOMENTS
Basically how the day came together, with hardly a hitch, and just how beautiful and fun it turned out to be. We even had a surprise guest artiste perform at the reception.
Honeymoon: Started at Macushla house in Karen, then onto pinklake Lodge Elementaita and we ended up in Bangkok,Thailand.
PHOTOS AND INTERVIEW BY: WILBERFORCE OKWIRI
Related Topics