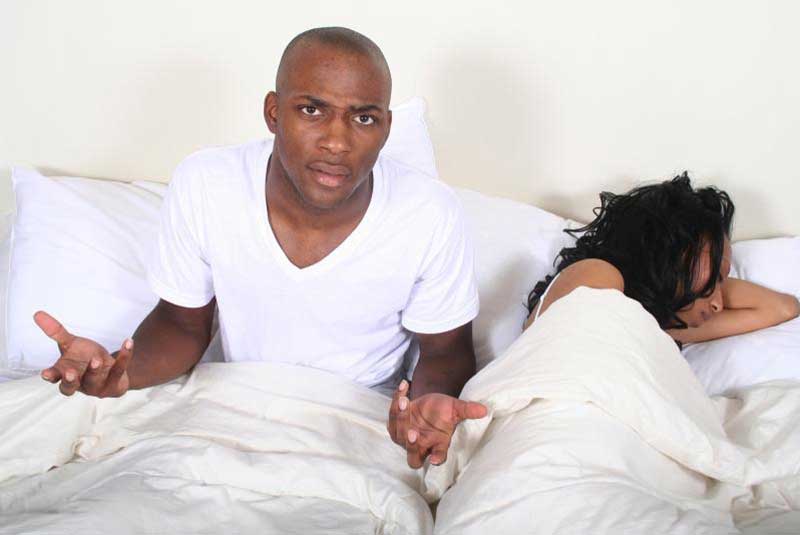 Sex after children
Dear Eve and our sex therapist,
I'm married and blessed with four kids. My wife has not been satisfying me sexually because she says she is tired of sex. She is also engaged in a business which is quite tiring. Could this be the reason behind it?
Answer
Thank you for sharing with me on what can be a sensitive yet common challenge for couples with children. You don't say how old your children are or how old you and your wife are. However, to answer your question in a nutshell, yes children and an exhausting business venture can cause or contribute to your wife's diminished interest in sex.
That said, that is neither here nor there because the children are a permanent part of your lives, as is the business and whatever it is you do for income – business or employment; these are all parts of this experience that we call 'life'.
The question then becomes, 'how can you reclaim your sex life and enjoy it again even with all these things?'
Below, find a few pointers and please consider them as a beginning and not as a comprehensive list. My hope is that you will connect with one or all of them, and then put them into practice for results.
Get real: Accept the reality of your current life and all the challenges that it brings. You and your wife are very different today – with four children and at least one "tiring" business that we know of – than you were years ago before you had the children. Expecting her to respond to you sexually in the same way may not be the most realistic endeavour at this time.
Instead of viewing her and trying to hold her to the standard of how things were and how she was in or out of bed before, look at her now in her reality. This will provide you with an opportunity to recognise some things that you may have missed before, for instance exhaustion – because four children and a "tiring" business would exhaust anybody.
At this point, I would also ask you to ask yourself "I am I as tired as she is?" "If so, how can I address that in a way that makes sense for me and my family?", "if not, how come? Is it possible that she's handling the lion's share of the responsibilities in and out of the home? Is there an opportunity for you to contribute more so that she is able to breathe and enjoy her life, which includes you?"
Address issues: Here is where you take an honest look at the state of your union: look out for silent but very present issues lurking in the background, for instance any fights that were not resolved but instead things just quietly went back to "normal".
There is really no such thing! What happens is that people realise that they will not get their emotional needs met so they shut down a little in order to 'get over it and move on'. It looks like a win for the other party but in reality, that shutting down will be sexual because sex requires vulnerability, which cannot exist in a space where one or both parties don't feel safe and free enough to share of themselves, even if it's just a fight.
This is not about using sex as a weapon – although there are those who choose to do that, which in the end turns against them – but about protecting oneself emotionally. You know your marriage best so if there are any latent issues, address them.
Lose the titles before you lose the clothes: In other words, reconnect with clothes on. You heard me right; I know that you wrote me about improving your sex life but believe me, the best sex is between friends, the best marriages are between friends and friendship is cultivated with clothes on. Begin to see and treat your wife as not just the "mother" of your children or even your "wife" but also as the girl that you chose to build a life with. Be honest sir; when was the last time you made your wife laugh? When was the last time you did something with her just because you knew she would enjoy it? When was the last time you initiated something fun or nice or sweet for/with her? When did you last take her out for something special? How about the last time you paid her a genuine compliment? Get the drift? You may have lost or even demoted your girlfriend in favour of the other titles but at the end of the day, connection to someone in a way that reminds us that our bodies have changed but our love and friendship haven't is the best thing you can give each other.
I hope these three ideas serve as a catalyst for many more ideas. Just remember that an unused idea is of no use to you or her. Thus when you have one, implement it. I hope that in your quest for a better sex life, you can create a deeper, more meaningful, more connected marriage where great sex lives!
Maggie Gitu holds an MA in Marriage & Family Therapy. She practices as a Marriage, Family & Sex Therapist. Reach her at [email protected] or via her Facebook page: Maggie Gitu