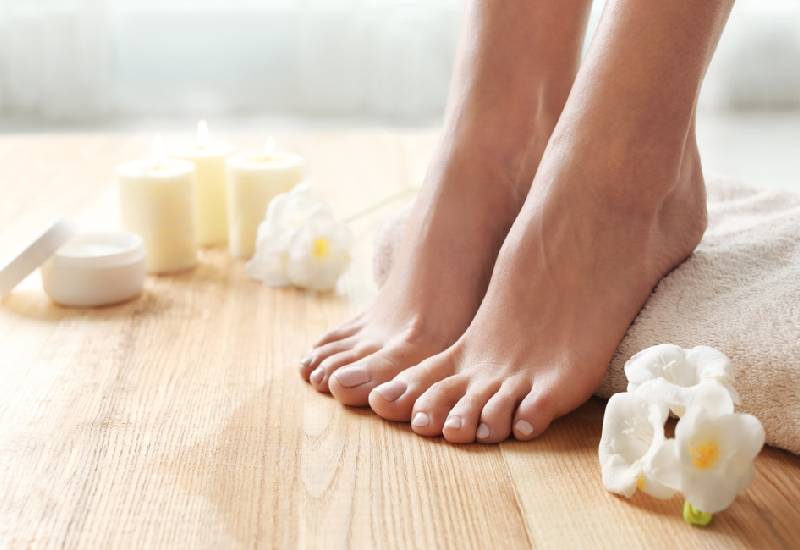 Feet are arguably the most neglected part of the body, we somehow just forget they exist and yet they are quite important to us. For those who don't wear open shoes and are always in socks, the only time they get to see their bare feet is when they are in the shower.
Sometimes going to a nail saloon might be expensive especially if you need both your hands and feet done and most of the time your feet end up missing out.
Seeing that we don't do too much to take care of our feet, the least we can do is show them some love. Here are some feet care tips you should consider following.
i.Avoid wearing tight shoes
Your feet don't need to be chocked up inside your shoes all day. You should wear shoes that allow adequate air circulation on your feet. Other than causing your feet to smell, tight shoes may also cause your feet to blister and hurt your feet.
They just released a new set of shoes and your size is out of stock but don't let that be reason to buy small shoes.
ii.Skip open shoes
READ MORE
Unless you are going to the beach or to some flat surfaced area, you shouldn't prioritize open shoes. For instance, don't go with your flip-flops to the gym as they will not only properly support your feet and you might end up twisting your foot but they will also expose your feet to dirt and possible infections.
iii.Rotate your shoes and socks
Recycling socks without washing and properly drying them is the quickest way to get athletes foot and other infections. Ensure that you always wash and dry your socks before wearing them again. Also, it is important to have two or more pairs of shoes that you alternatingly wear. Like socks, shoes collect sweat and they need to be let to dry or washed regularly to rid them all the bacteria.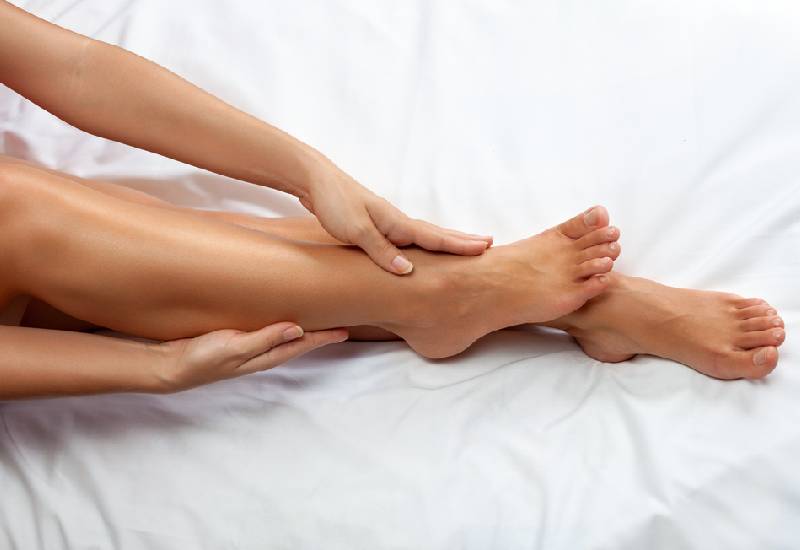 iv.Trim your toe nails
Having long untrimmed toe nails makes wearing closed shoes uncomfortable and sometimes quite painful. To ensure you remain comfortable in your shoes the whole day, ensure you trim your toenails as regularly as possible to.
v.Scrub the bottom of your feet
Use a rough foot stone to scrub the sole of your feet. The same way your face has dead skin, your feet also has some dead skin that you need to be removed. Scrubbing the dead skin will prevent your feet from having cracks or getting too rough. To have soft feet, you can consider scrubbing the bottom of your feet as often as possible, say, at least twice a month.
vi.Remove the cuticles
Cuticles can result in unhealthy nails and for those who love to wear open shoes, it's important to make sure that you remove your cuticles every time you get your feet done for those beautiful and healthy toe nails.
vii.Massage and moisturize your feet
Use your favorite essential oil or massage oil to massage your feet for five to ten minutes per foot every night. This will help release the tension and ease any soreness. If you're always in heels this is a great way to ensure that you are comfortable all day every day in your heels.
Quiz Maker - powered by Riddle