5 simple steps to perfect feet
Beauty - By
Mirror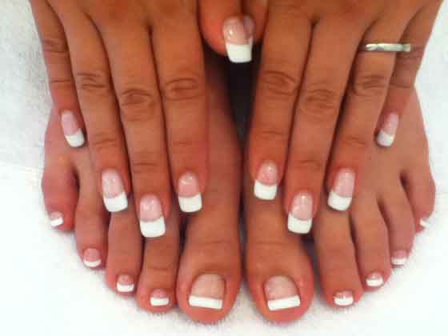 Maintain your nails
Remove any old polish with a cotton pad and some nail polish remover then cut your toe nails straight across.
Use a file to soften edges, but don't try to round them as this can cause ingrown nails.
Tackle dry skin
Start by exfoliating your feet with to remove dead skin cells.Massage it in using a circular motion, then rinse off.
Pay special attention to heels, which can be prone to cracking.
Dry heels can be treated by restoring moisture to the skin with softening Cream.
READ MORE
Cuticle care
Don't be tempted to cut your cuticle. An ointment for cuticle care will soften them and allow you to push them back gently.
Do this with a rubber hoof stick and avoid using anything metal.
Moisturise
Rub in a good foot cream to hydrate your skin.
Make sure you pay special attention to the heel and ball of the foot.
This will help to prevent a minefield of problems like hard skin and cracked heels.
Make this a part of your daily bedtime routine and you will find yourself amazed at how much your skin is ­transformed in just one week.
Polish and finish
Remove any residue on the nails with Cutex Acetone Free Nail Polish Remover.
Then insert toe dividers before applying your First Base to ensure nails are protected from ­staining.
Apply the first layer of nail polish allowing five minutes of drying time before the second coat. Finish with top coat.