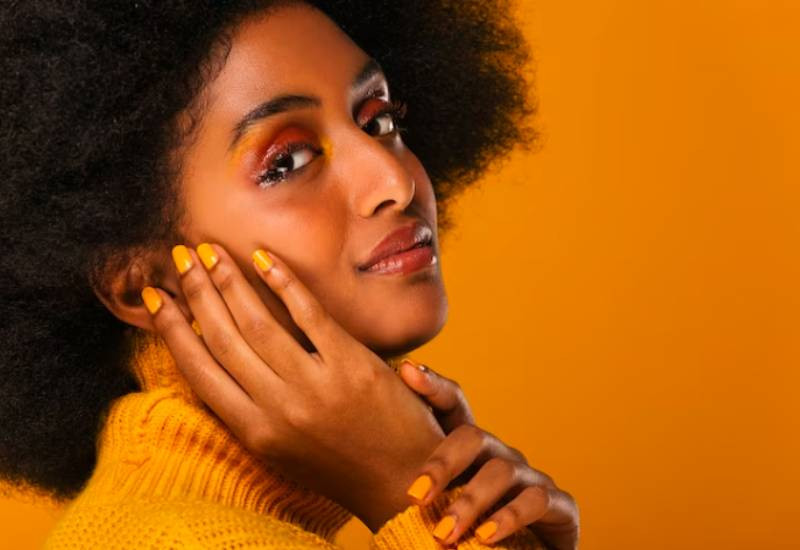 For the past couple of years, we have been in the season of long, feminine nails. There was a time when short nails were all the rage, and they're still pretty but, there is a lot of creativity to explore with longer nails.
For that reason, more people are booking their appointments for acrylics. And while it's fun to get new designs every couple of weeks, they are not exactly a healthy choice for your nails.
There is a better and healthier alternative which is growing your own natural, God-given nails. This sounds really good but how many people actually manage to grow long healthy nails without them splitting and breaking off? Very few, if any.
We can admit that growing long nails is difficult but that doesn't mean it's impossible. You just need to know the right steps including these five.
Wear gloves when doing chores
We often don't think too hard about doing chores. It's easy and direct but, there is a lot of damage that is done to your nails when you don't take the extra precautionary measures.
Those chemicals in the cleaning products we use can age our hands faster and cause damage to our nails. This means your nails will keep braking off when these chemicals sip in.
Make sure you wear rubber gloves whenever you're doing chores to keep your nails protected as they grow.
Avoid harsh nail care products
If you've been trying to keep up with your manicures and maintain your nails but they're still breaking, your nail care products could be the culprits.
Many of them including nail hardeners and polish removers which contain damaging chemicals like toluene, dibutyl phthalate, formaldehyde and acetone.
These will ensure your nails don't grow past a certain length so if you want to change that, choose nail care products that are free from these chemicals even if they cost slightly more.
Use the right nail care tools
Besides the products you use, make sure you're using tools that are gentle on your nails as well. Don't use blunt nail cutters that will split your nails and files that are too rough or worn out.
If you do at-home manicures, replace worn-out tools often. Also make sure you are using the right techniques so your nails will stay strong.
Use cuticle oil
Dry nails will eventually cause brittle nails. As you moisturize your hands, remember to give your nails some TLC too.
The best moisturizer for your nails is cuticle oil because they contain vitamins and a combination of natural oils that your nails need.
Keep your nails natural
Yes, the polish, acrylics and the gel manicures look good but it's far better to minimize any contact with chemicals as much a possible. This will accelerate your progress and give you the long, strong nails you desire.
You could buff your nails once in a while if you want some shine or just reduce the number of times you have anything applied on your nails besides cuticle oil and other mild maintenance products.
Related Topics