Home
/
Baby Care
11 facts about postpartum depression everybody needs to know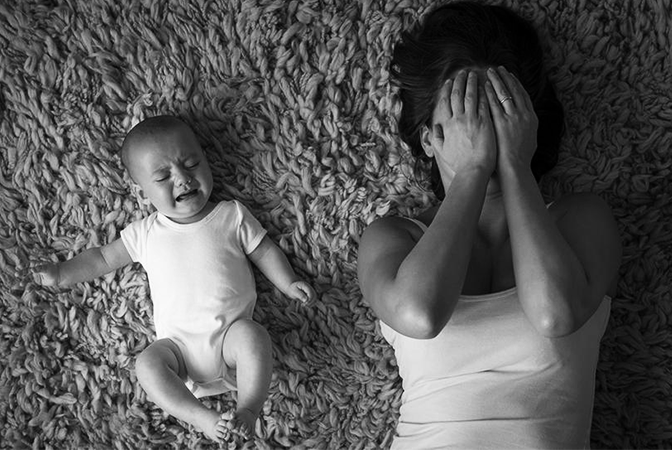 Hayden Panettiere, an American artist and activist, suffered postpartum depression after giving birth to her daughter Kaya in 2014. Through her constant talks to media, she started a national conversation about the disorder that a lot of people are yet to understand.
Following the conversation, WBUR Boston radio station, came up with a new show where medical experts and patients of postpartum depression gather together to discuss about the mood disorder, with the purpose of creating awareness among people.
After listening to this fascinating show, I learnt about 11 postpartum depression things that everybody should actually know about:
One in seven women develop a type of depression symptoms after having a baby.
The postpartum depression can begin during pregnancy. Following therapy with experts and talking with previous patients will help the upcoming mum not developing the depression.
''Maternal suicide is one of the greatest causes of maternal mortality in the postpartum period'', Dr. Samantha Meltzer-Brody a perinatal psychiatrist at North Carolina University said during the show.
You don't necessarily have to feel sad while suffering postpartum depression. The disorder can include many different symptoms, for example being anxious, petrified, irritable, mournful, regretful, agitated or feeling no connection or affection for the baby etc.
Single and teenage mothers have a higher risk of developing postpartum depression.
Most of the women suffering the disorder don't get treatment, mostly because they don't recognize that they need help.
One of the best ways of support for a postpartum depressed mother is spending time with other mums.
Men can also suffer postpartum depression. 13% of fathers feel depressed during the third trimester of the pregnant partner.
If untreated, postpartum depression can last for years. A mother of 24 and 15-year-old sons admitted during the show, to never fully getting over it.
Children with depressed mothers are also at risk. A child of an affected mother called the show saying that his mother's profound depression during his childhood in the 1950s had negatively affected his entire life.
A lot of affected women refuse to take medicines because they can affect their babies during pregnancy and breastfeeding stages.
Why did you choose your profession?
Related Topics