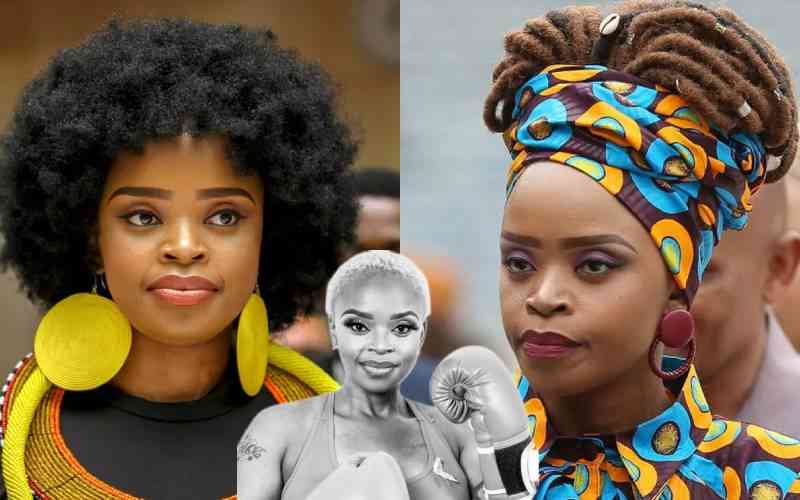 Zoleka Mandela, 43, renowned South African activist and granddaughter of anti-apartheid leader Nelson Mandela, has died of cancer.
Zoleka died in hospital on the evening of Monday 25 September, surrounded by family and friends.
According to family spokesperson Zwelabo Mandela, Zoleka had been in hospital for almost a week before her death.
Remembering Zoleka Mandela
Zoleka Mandela was born on 9 July 1980 in Johannesburg, South Africa, to Zindzi Mandela and her first husband, Zwelibanzi Hlongwane.
As mentioned above, she is the granddaughter of Nelson Mandela, the former President of South Africa and anti-apartheid revolutionary, and Winnie Madikizela-Mandela, an influential anti-apartheid activist.
Growing up in such a prestigious family, Zoleka was exposed to social activism and the fight for justice from an early age.
Zoleka Mandela was a South African activist, writer and speaker, known for her work on women's rights, reproductive health and road safety.
But before we look at the life, work and achievements of Zoleka Mandela, let's take a look at her personal life.
Zoleka Mandela was married to Thierry Bashala and together they had two children before they divorced in 2020 after six years of marriage.
During her lifetime she had six children and is survived by four.
Life, work and achievements
Zoleka Mandela was known for her activism and advocacy work, focusing on issues such as gender-based violence, domestic abuse and addiction. She was a vocal advocate for women's and children's rights, aiming to raise awareness and create positive change in society.
She was also an accomplished writer. She wrote several books in which she shared her personal stories and struggles with addiction and loss. Her memoir, When Hope Whispers, offers insights into her own journey and aims to inspire others facing similar challenges.
Zoleka Mandela was also open about her struggles with addiction and used her experiences to highlight the importance of addiction recovery and support. She actively worked to break the stigma associated with addiction, encouraging people to seek help and providing resources for recovery.
Zoleka Mandela tragically lost her 13-year-old daughter Zenani in a car accident caused by a drunk driver in 2010. Since then, she has become a road safety advocate, campaigning to raise awareness of the dangers of drinking and driving and the importance of driving responsibly.
She was also active on social media platforms such as Twitter and Instagram, where she shared updates on her work, raised awareness of important issues and engaged with her followers. Her social media presence helped to amplify her advocacy efforts and reach a wider audience.
Zoleka was also known for documenting her cancer journey online after being diagnosed with breast cancer at the age of 32. Last year, she came out to confirm that she had been diagnosed with lung and liver cancer, which had spread to other organs.
She wrote on her Instagram account, "What do I tell my children? How do I tell them that this time I may not get to live my life as a survivor? How do I tell them it's going to be OK when it's not? I'm dying... I don't want to die."
Her commitment to raising awareness of social issues, particularly women's rights, addiction and road safety, has had a significant impact in her country and beyond.
Related Topics