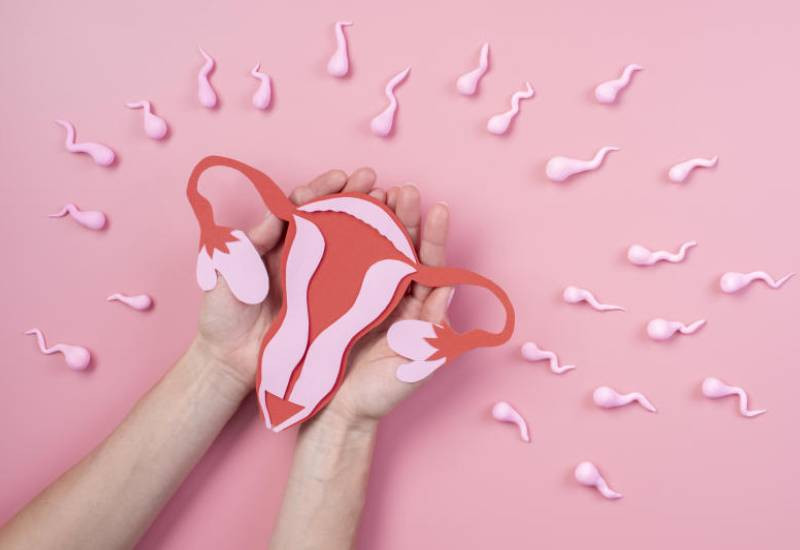 Polycystic ovary syndrome (PCOS) is a common hormonal disorder that affects millions of women worldwide.
It occurs when the ovaries produce excessive amounts of androgen, a male hormone that interferes with the release of eggs from the ovaries, leading to irregular periods and making it challenging to conceive. PCOS affects about one in 10 women of reproductive age, and its exact cause is still unknown.
Dr Asima Ahmad, an Obstetrician and Gynecologist says PCOS is a complex and challenging condition that can significantly impact a woman's reproductive health, emotional well-being, and quality of life.
"Women with PCOS often experience symptoms like acne, excessive hair growth, weight gain, and irregular periods, which can be distressing and affect their self-esteem," she says.
PCOS can lead to several complications such as infertility, diabetes, and heart disease. Women with PCOS have a higher risk of developing gestational diabetes during pregnancy, which can lead to complications such as preterm birth, large birth weight, and preeclampsia.
It has also been associated with an increased risk of developing endometrial cancer. While there is no cure for PCOS, lifestyle changes such as healthy eating, regular exercise, and supplements can help manage its symptoms and improve fertility outcomes.
These changes can help reduce insulin resistance, regulate hormones, and improve fertility outcomes for women with PCOS," Dr Ahmad advises.
In addition to lifestyle changes, medication can also help manage PCOS symptoms.
Kenyan singer Wendy Kimani recently opened up about her struggles with PCOS and the challenges she faced while trying to conceive due to the condition. Wendy's journey to conceive her second child involved a series of intrusive and stressful procedures, including ultrasounds and hormonal therapies.
However, despite the setbacks, she refused to give up on her dream of expanding her family. She decided to take a holistic approach to managing her PCOS symptoms, focusing on lifestyle changes and supplements.
Wendy cleaned up her diet by following the Keto diet, did intermittent fasting, walked every day for 30 minutes, took supplements like inositol, evening primrose, Vitamin D, and magnesium, and pushed herself to be consistent.
Her efforts paid off, and her period returned in two months. In four months, she had lost 7kgs, a significant achievement.In her Instagram post, Wendy encouraged other women who may be struggling with PCOS and trying to conceive to adopt a healthy lifestyle.
PCOS is a complex condition that affects many women worldwide. However, with the right treatment and lifestyle changes, women with PCOS can manage their symptoms and improve their fertility outcomes. As Dr. Ahmad advises, "if you suspect you have PCOS, it is important to see a healthcare provider who can provide a proper diagnosis and treatment plan."
Related Topics