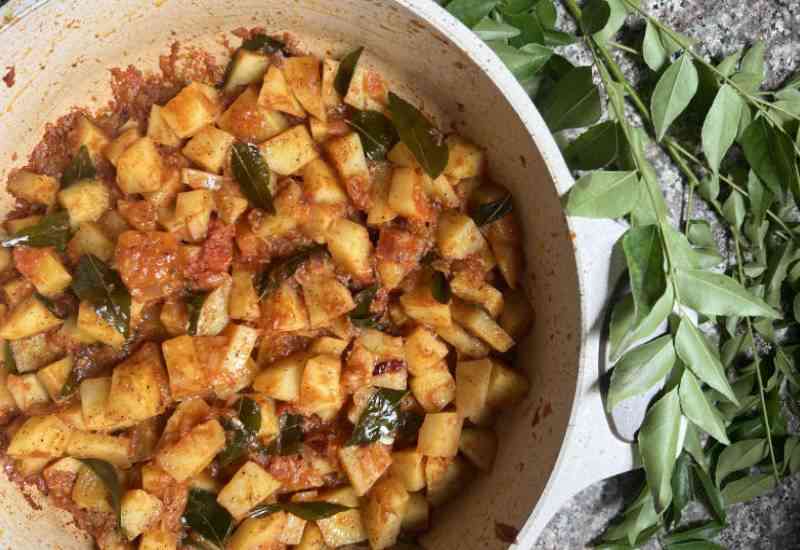 Curry leaf potatoes
What you need:
1kg potatoes, cubed (boiled)
1 onion, chopped
1 teaspoon garlic ginger mince
3 tablespoons oil
A handful of fresh curry leaves (limru)
1 fresh tomato, blended
1 teaspoon black pepper
1 teaspoon cayenne pepper
1 teaspoon turmeric
1 teaspoon coriander powder
70g tomato paste
Salt to taste
1 tablespoon sugar
What to do:
In a pan over medium heat, drizzle the oil and add the onions.
Sauté onions until golden brown, then add the garlic ginger paste.
Add the curry leaves and the tomato purée and mix well.
Then add the black pepper, cayenne pepper, turmeric and coriander powder, and mix well.
Add the tomato paste, salt and sugar, and cook until thick.
Now add the potatoes, and cook until the sauce coats them.
If oil bubbles appear on the side of the pan, sprinkle extra limru as garnish.
Enjoy your curry with brown chapati.
Related Topics