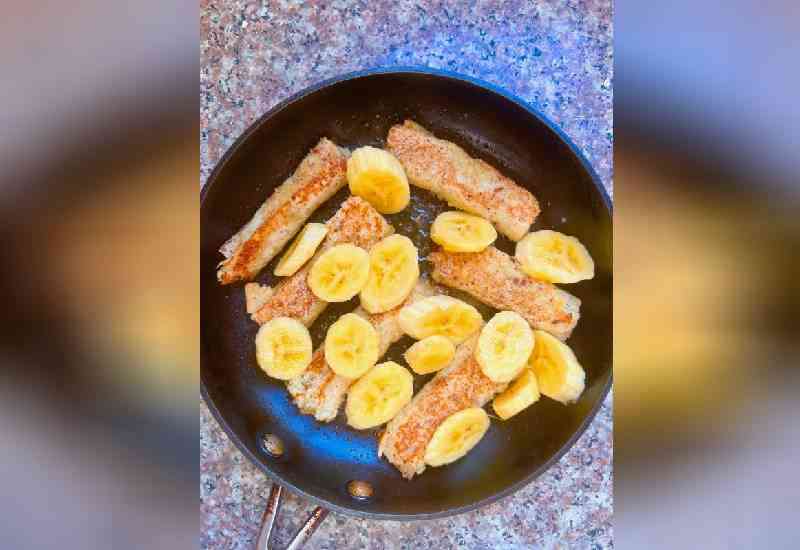 What you will need:
6 slices white bread
2 tablespoons margarine
2 teaspoons sugar
1/2 teaspoon cinnamon powder
2 tablespoons oil
For the dipping egg mixture;
1 egg
1/2 cup milk
1 teaspoon sugar
1/2 teaspoon cinnamon
1 banana, sliced
What to do:
In a bowl, mix the margarine, two tablespoons of sugar and cinnamon powder until well combined.
Using a rolling pin, roll out the bread slices until they become thin and flat on the surface. Cut out the edges of the bread, repeat the same on the rest of the bread slices and set aside.
Spread the margarine mixture on the bread and roll it. Hold it together with a toothpick so that it stays intact. Repeat the same for all the bread slices.
In a separate bowl whisk the egg, milk, cinnamon and one teaspoon of sugar. Now coat the bread rolls with the egg mixture. Pan-sear them in a non-stick pan with some oil over medium heat.
Once golden brown on both sides sprinkle some extra sugar on top (optional). Finally, garnish with slices of banana.
Enjoy this treat for breakfast.
Related Topics