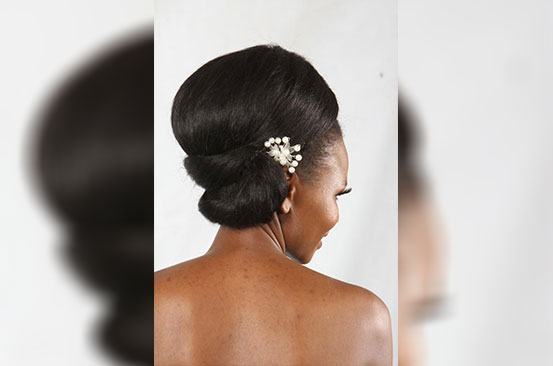 Vintage is associated with the outstanding trends from past years that are becoming popular again. They are usually all about volume, sleekness and clips or headbands. Create this look with a reversed wig laid over your afro puff.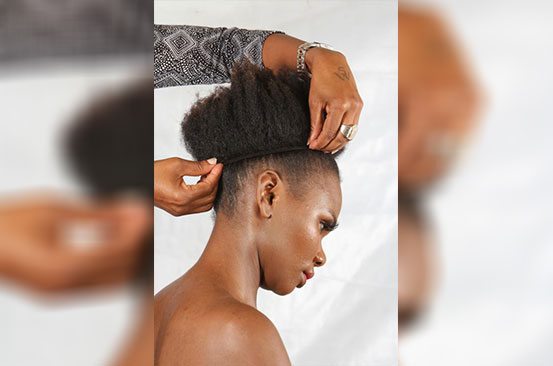 1. Hold your hair together then wear your wig without covering your hairline.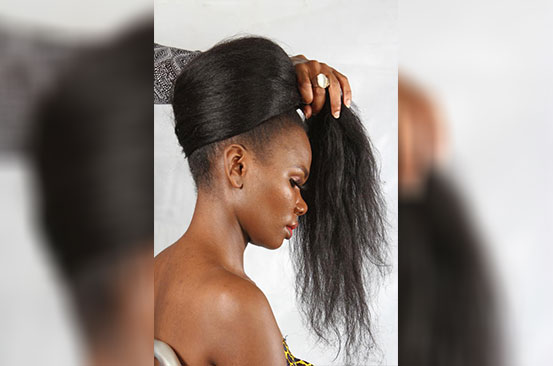 2. Brush then hold it into a ponytail, you can use a small hair band to hold or braid a small section of the wig and use it to tie round to secure.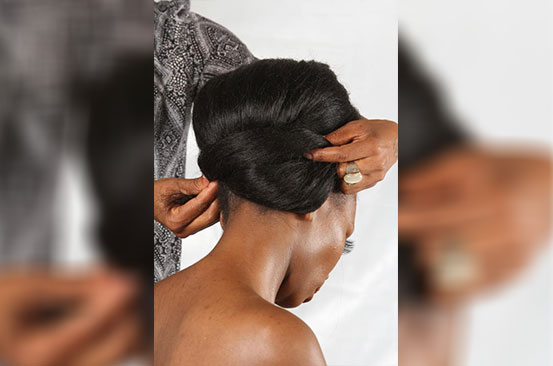 READ MORE
3. Now coil the ponytail to the lower side of your back then arrange it using your fingers to create a chignon then tuck in the tip at the base of the ponytail.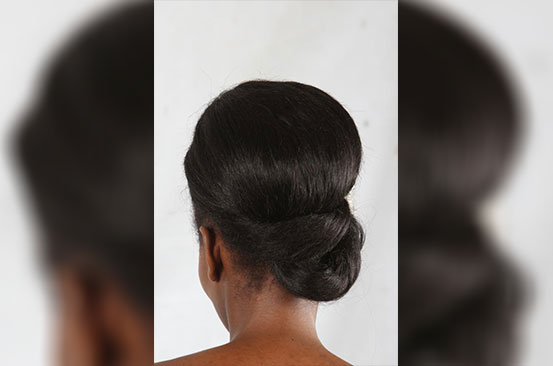 4. Secure well using bobby pins, avoid pins at the nape of your neck for flexibility.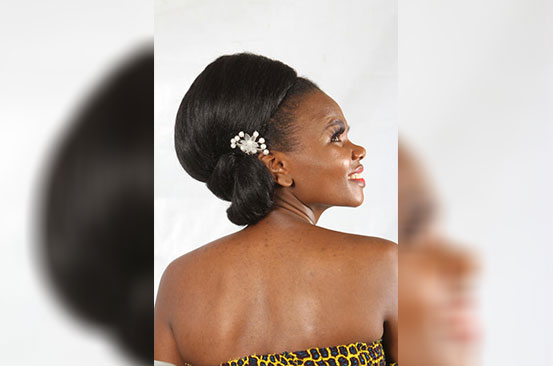 5. Add more bobby pins all round to make sure it fits well and a bit of holding hair spray for firm hold.
Photos: Jenipher Wachie
Model: Muse Princess